Woo hoo! I had so much fun with these!!!
We used 80# cardstock from Staples for the ticket jackets and the boarding passes.
I failed to take photos of the envelopes, but we used heavy weight white policy envelopes (the ones that open on the short end, with our logo (see below) to seal them.
These were the stamps we used on the envelope - so fab for a tropical theme:
and here is the stamp for the RSVP card (it was an odd size and they said that they could all come postage due if we didn't include extra postage) Plus, the colors looked great with the ink.
The pages/tickets were all individually addressed, which was a headache in the cutting/sorting stages, but really made them special. We only mailed 40, so it wasn't as if it was overwhelming.
Here are the pages: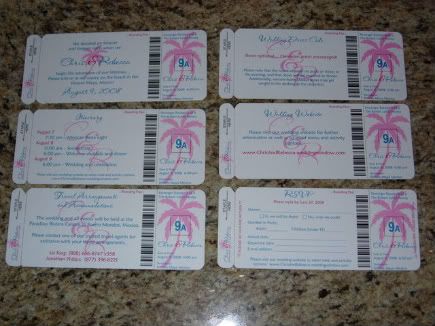 And all cut, sorted and stapled on the counter: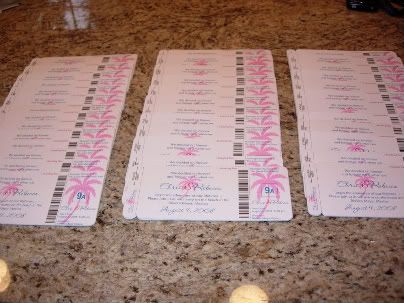 The back of the RSVP card: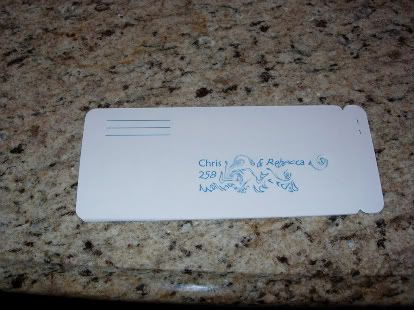 The ticket jacket - front is our logo, the reverse was a map and the inside had everyone's names and our alternate logo on them:
And then ready to be put in the envelopes: