Had my first fitting today! And the rain let up long enough that I took my veil. I love *heart* love my dress!!!
I don't even care that I had to have the straps narrowed and it's going to cost me a small fortune.
sing with me, ladies:
Love my dress.
Love my dress.
Hmm hmm hmm.
Love my dress.
And because I know you like to see, here you are!
Front:
Other front: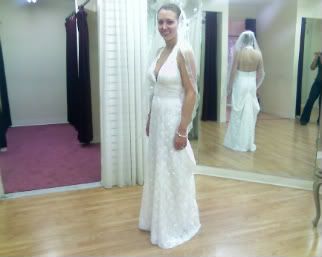 Back (bustled):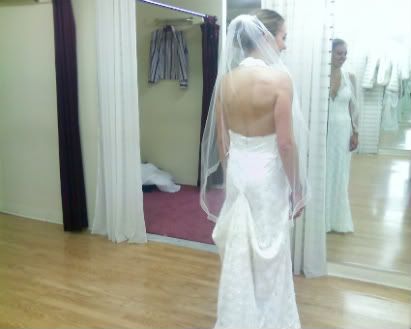 Detail of the lace: