I love heart love them!
I think they are beautiful and perfect and I just can't say enough good things about the invites themselves and working Sarah herself! She designed the monogram & invitations and cut them all herself due to printer problems!
They will be my last big project before I head out for Jamaica! Sometime next week (probably the weekend) I will be having an assembly party so we can crank them out. I have 150 to send. I also need to get 50-75 printed for work colleagues but I'll just order those from a catalog!
Here are the 3 pieces, vellum envelope with blue & green iridescent sparkly things, the RSVP postcard, and the petal fold invitation.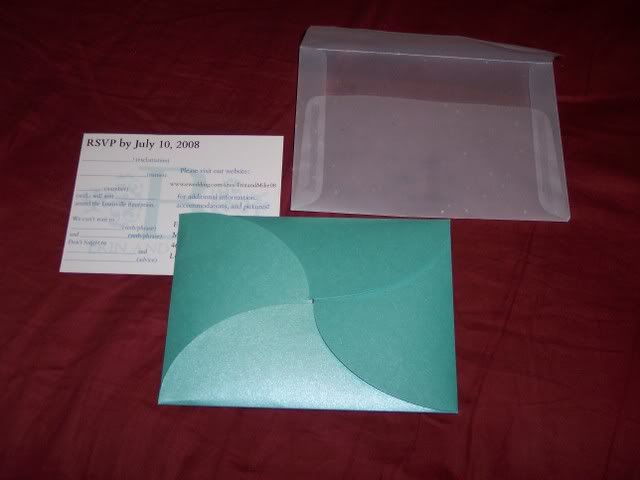 A close up of the invite:
I haven't decided if I am going to embellish the invites with ribbon or anything. I would like to, but the reality is that I'll most likely run our of time if I want to get them mailed before the wedding. If anyone has suggestions, feel free to post them!
All of the details are in my blog.