Since I'm now married, I thought it might be time to post my OOT bags.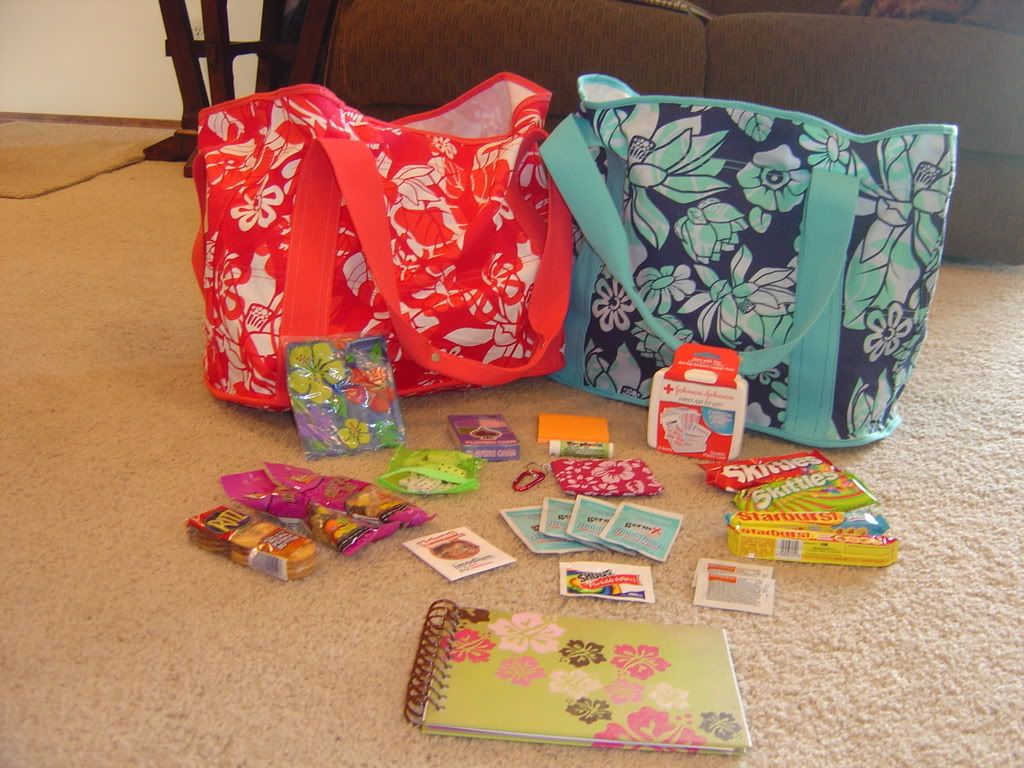 Everyone used the bags on the beach, brought them to lunch, to the wedding, etc. They're from WalMart and cost $7.83.
Most of the Imodium was used. Everyone got one full dose, so those who didn't need it passed it to those who did. The clever packaging came from Morgan. Her templates are posted under her planning blog.
I'm not sure if anyone ate the snacks while there, but I think several were glad to have them for the plane ride home.
I think everyone had forgotten chapstick (with SPF), so they were glad to have some in their bag.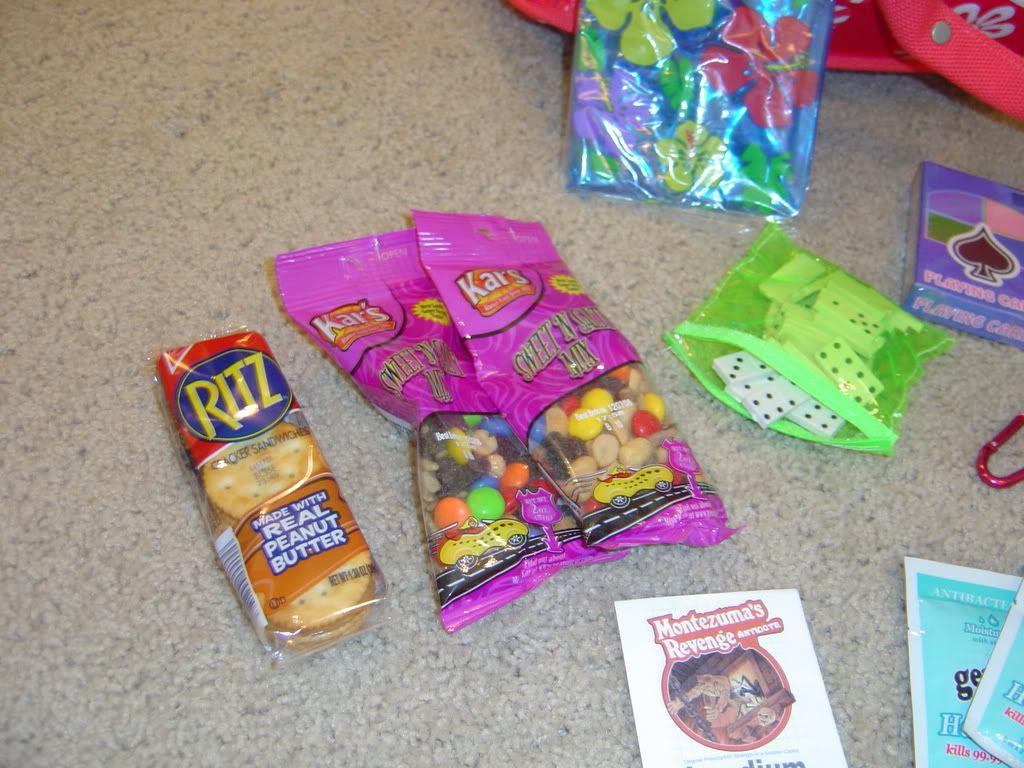 The band-aids were a big hit. Almost everyone used at least one for blisters. One girl used 3 boxes!
The coin purses were used quite a bit, as we had key cards for our rooms and no one had pockets in their swimsuits. Also great for money and credit cards.
I didn't see anyone play with the cards, dominoes, or beach balls.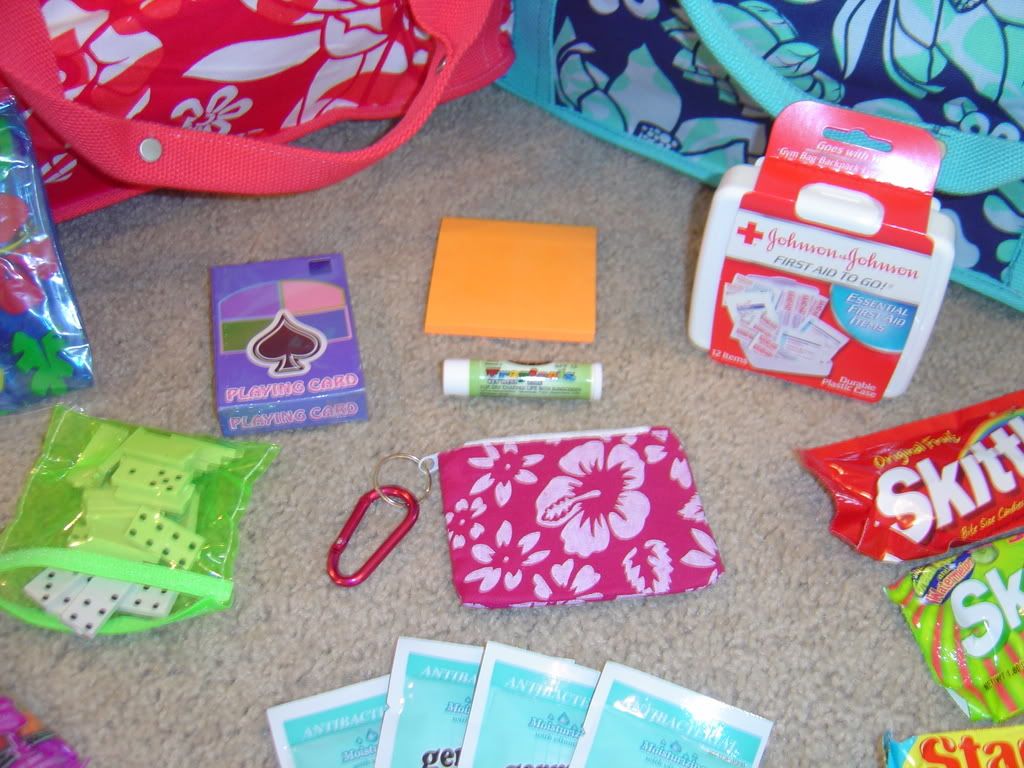 The motrin was used. I personally used the Shout wipes and hand sanitizer. I don't know about everyone else, but I would do it again just so I would have it!
The resort had paper and pens in the rooms, so I doubt anyone used the post-its. I did use a few sheets to write reminders to DH to take my ring with him to his dad's room for the ceremony.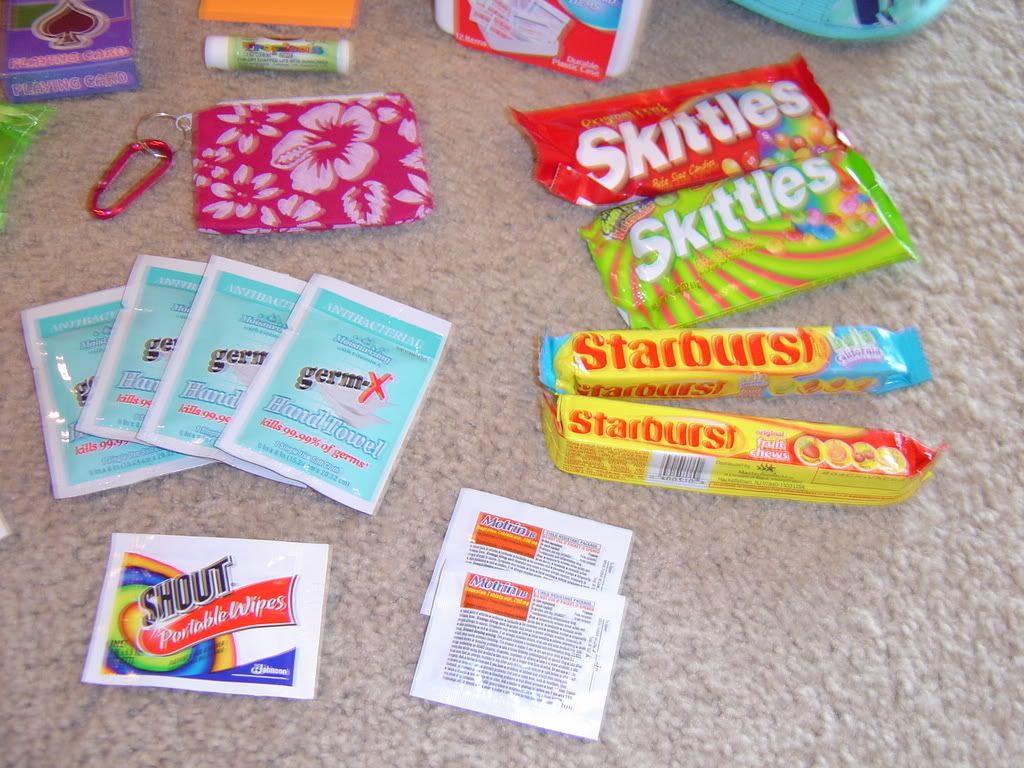 My wonderful mother made these welcome books. I don't know that everyone used them, but the ones who did actually knew the info everyone wanted to know. I referred to them all the time.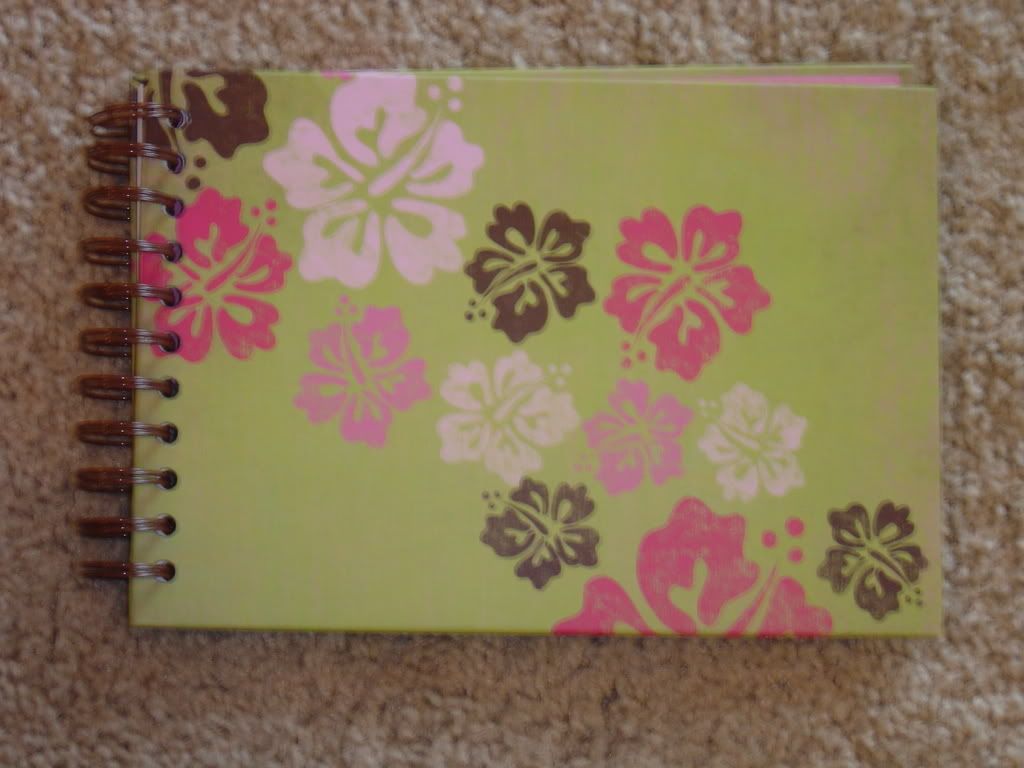 They included our logo:
Also included a welcome letter and map of the resort: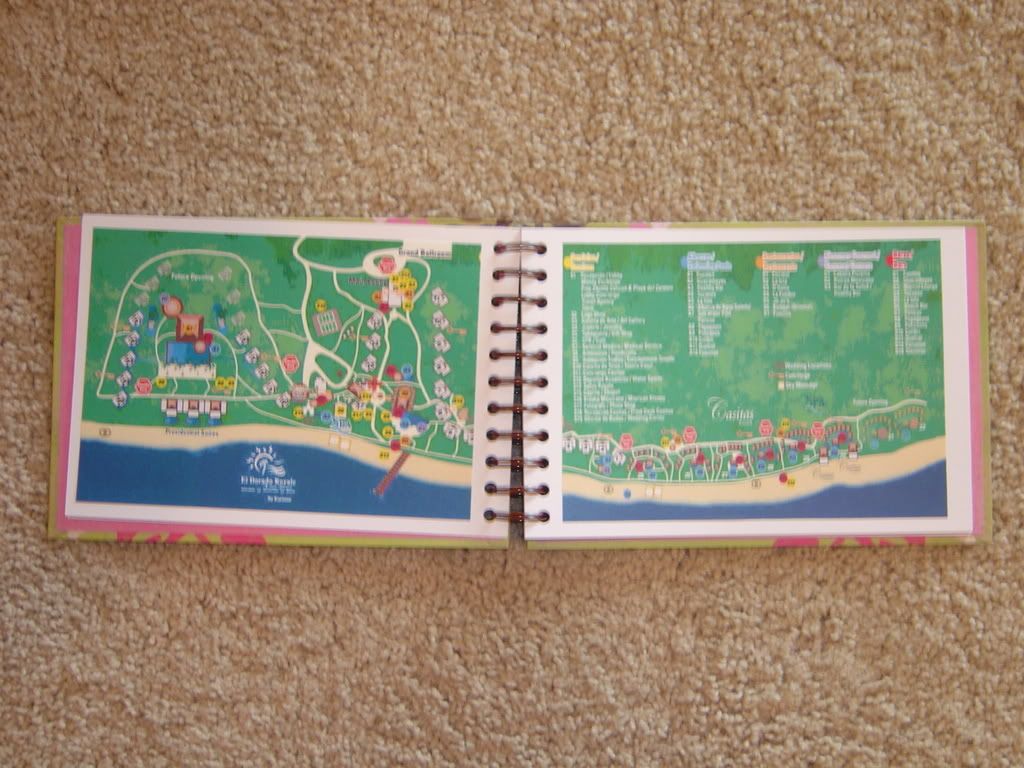 Mom also included a list of all the guests with how we knew them (e.g. Mandy's grandparents) and a blank to fill in their room numbers (by far my favorite and most used page!). We also had a schedule of events we had planned (then changed most of it once we got there!), puzzles, list of restaurants and times they were open, and the info for our photoshare website (
Digital Photo Printing, Free Online Photo Albums & Digital Photo Sharing - Snapfish:
).