Quote:
Originally Posted by FutureMrsLewis

And yes, I call her mom's girl

I have no idea how I missed this thread! Here are my babies! Shadow is on the left and Chance is on the right. There are both 2 years old.
Some more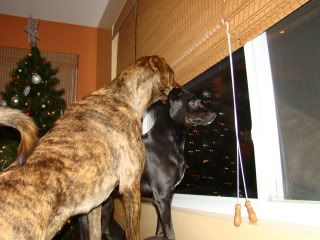 OMG! I love Chance's brindling (sp?)!! It's beautiful!!