Hi girls!
We just returned this weekend from our week in paradise, and we definitely want to go back. Our wedding was amazing. The only hiccup we had was that the flight our families were on the day before the wedding was canceled and they almost didn't make it for the ceremony! Luckily our WC, Suzette, was able to push our ceremony back to 2 pm instead of 1 pm to allow our guests to make it. She saved the day!
To give you all a little background, we were married at the Reef Terrace Gazebo, and we opted for the Preston Bailey Floral Elegance package, upgraded bouquet, Tropical Passion photo package, and 1 hour private cocktail reception.
Our pictures were put in a beautiful Sandals photo album and were ready for pick-up the evening after our wedding! Now we just have to wait a couple weeks for our DVD and we'll have everything.
I've attached a few pics below of our ceremony and reception.
Officiant, BM, hubby, MOH, and my brother playing the trumpet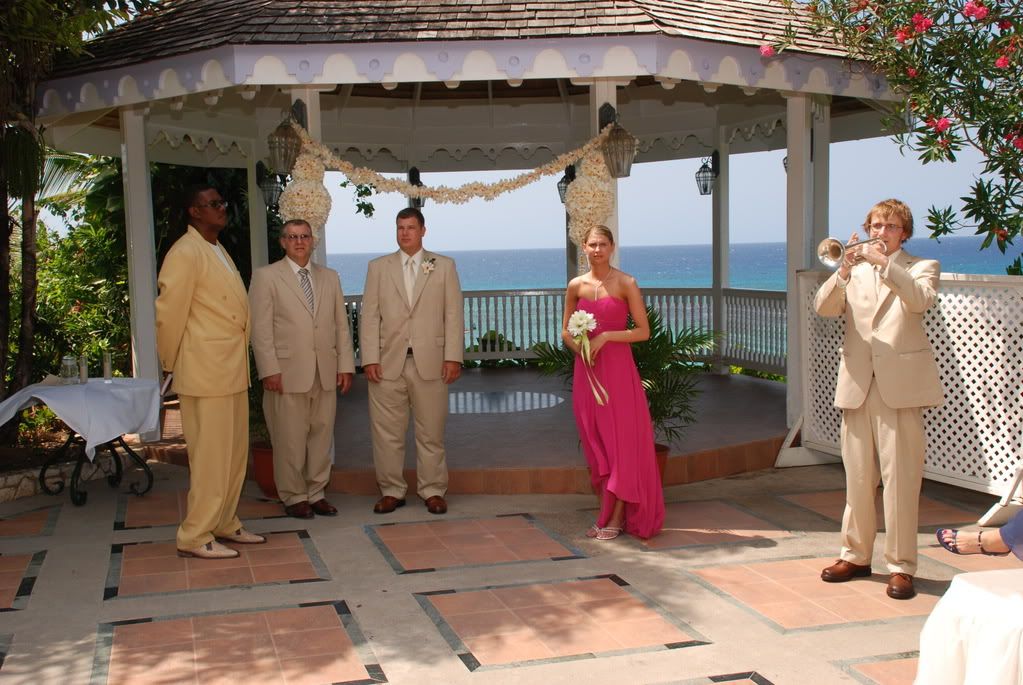 Sand ceremony - we used beach sand
The happy couple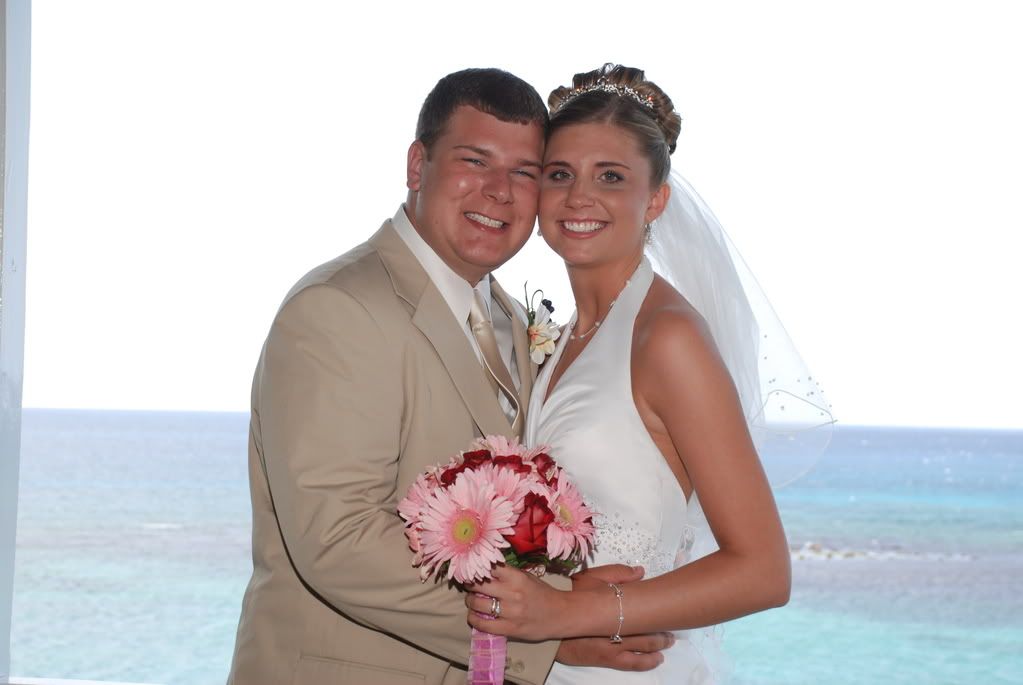 Cake cutting
Cheers!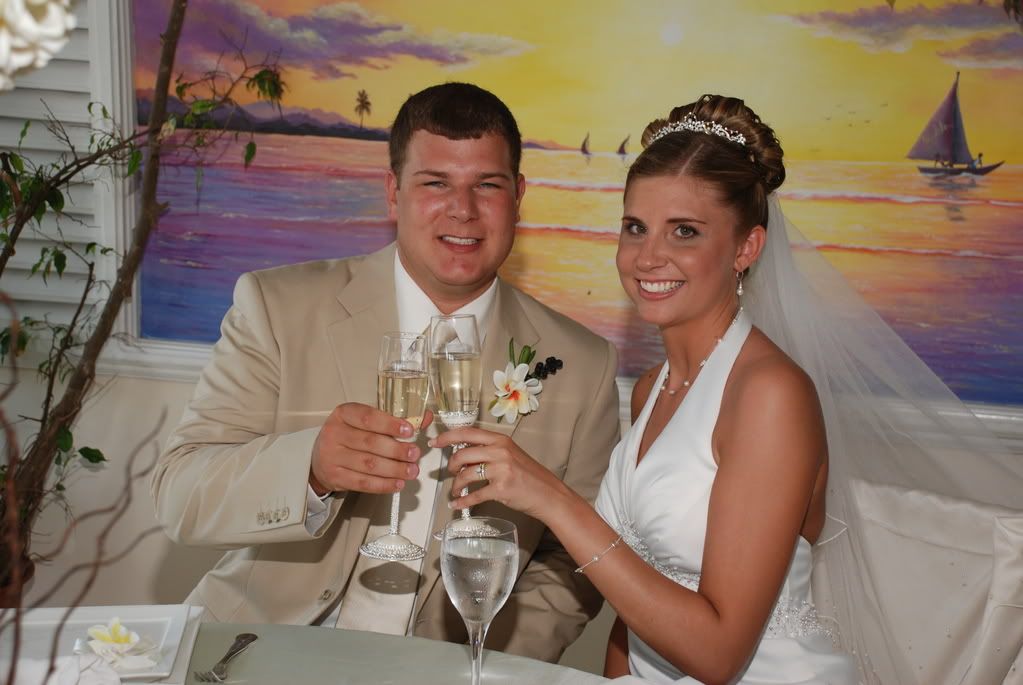 Beach shot