Ok I'm really stressed about this prom. My baby sis goes to prom on Friday. Now here is why I am stressed. A friend of my mom is a phenomenal seamstress so she asked her if she would make my sisters dress. The women happily agreed and we began searching for patterns and material. So my sister finally found something that she liked and we dropped it off at the seamstress. So fast forward two months later and this woman still hasn't started the dress. I know this woman is a professional and can probably finish a dress quickly but she should have been had this done. My thing is she's had two months to finish this dress why isn't it done. The prom is Friday and my sister has no dress. We are all on edge about this dress because what if she doesn't finish or if it doesn't fit, is she going to have time to fix it. I'm so upset about this I could scream. I really hope she finishes because if she doesn't she's going to have me, my mom, and my little sister to deal with.
Hey ladies sorry for the wait on the update but things around here have been a little crazy. Well to make a long story short the dress wasn't finished in enough time so my mom and I had to make a quick run to Macy's and buy a new one. The seamstress called at 5:13 and said the dress was done but it was too late and we had already bought a new one. You know we were all ticked but we didn't let that spoil the evening. So my sister made it to the prom with her handsome date (he was a cutie hehe) and had fun. Thanks so much for the support ladies I don't know what I would have done with out you all. Ok now for the pics, sorry if they are big.
The Original dress. It was supposed to be the same color as drawing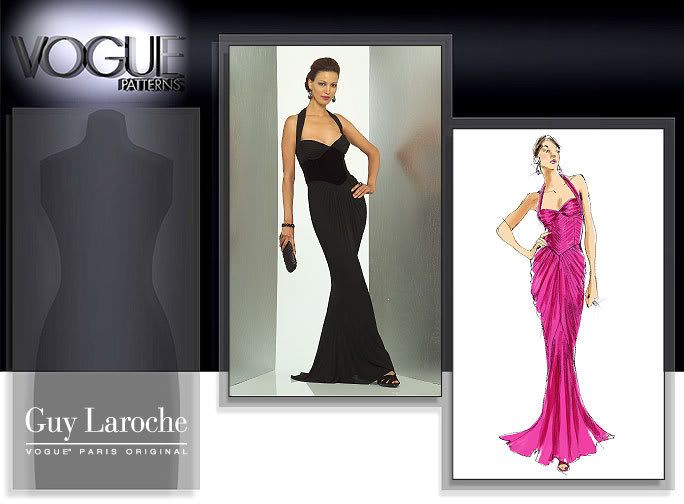 My Little Prom Diva after she came from the salon
Her Shoes (A present frome me)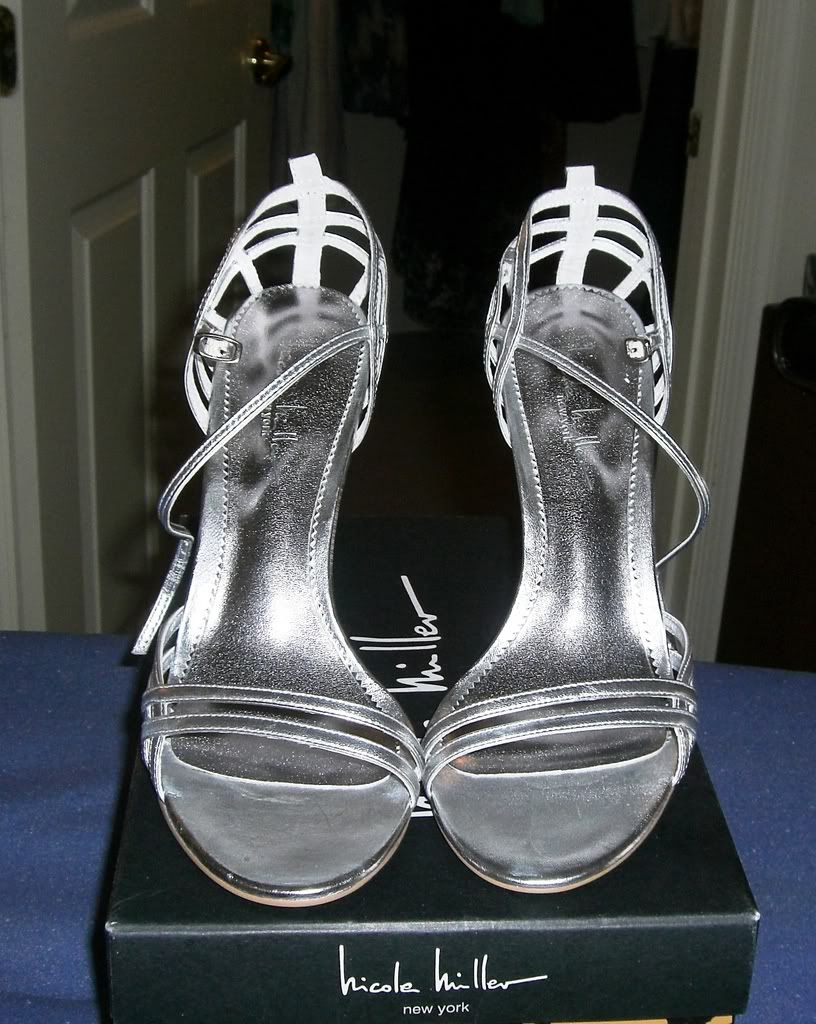 The Dress
She just had to show her shoes lol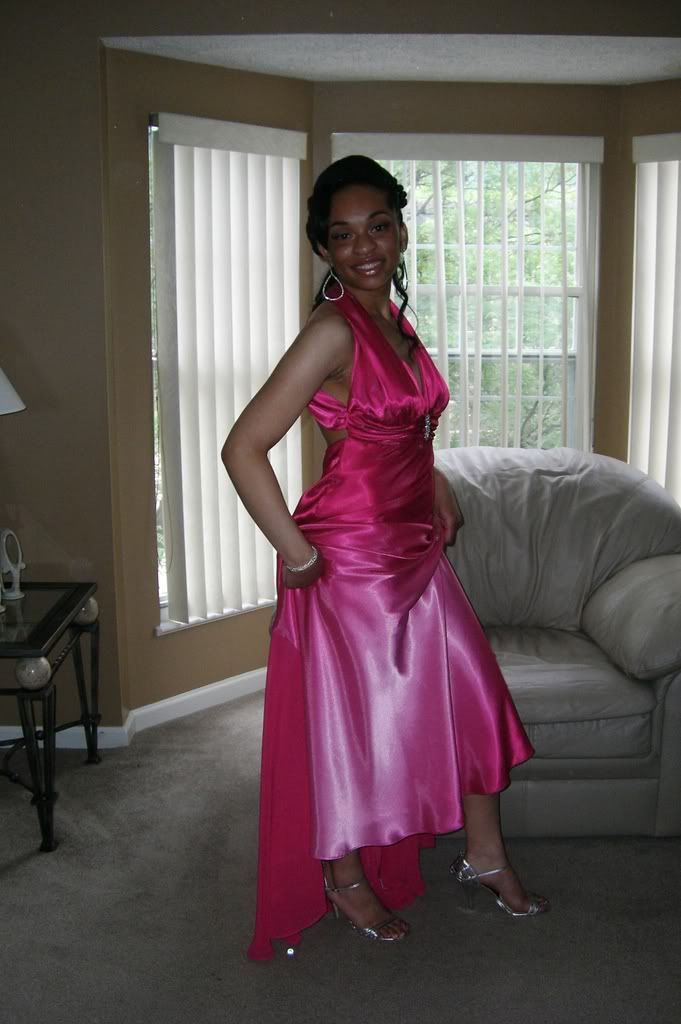 First glance outside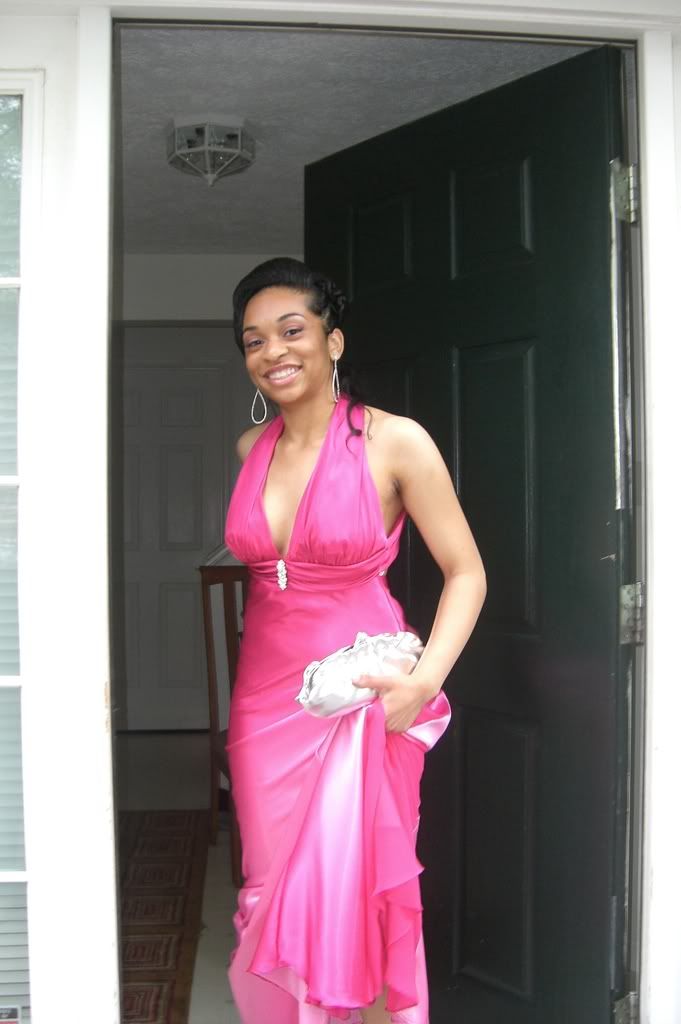 The corsage and boutonniere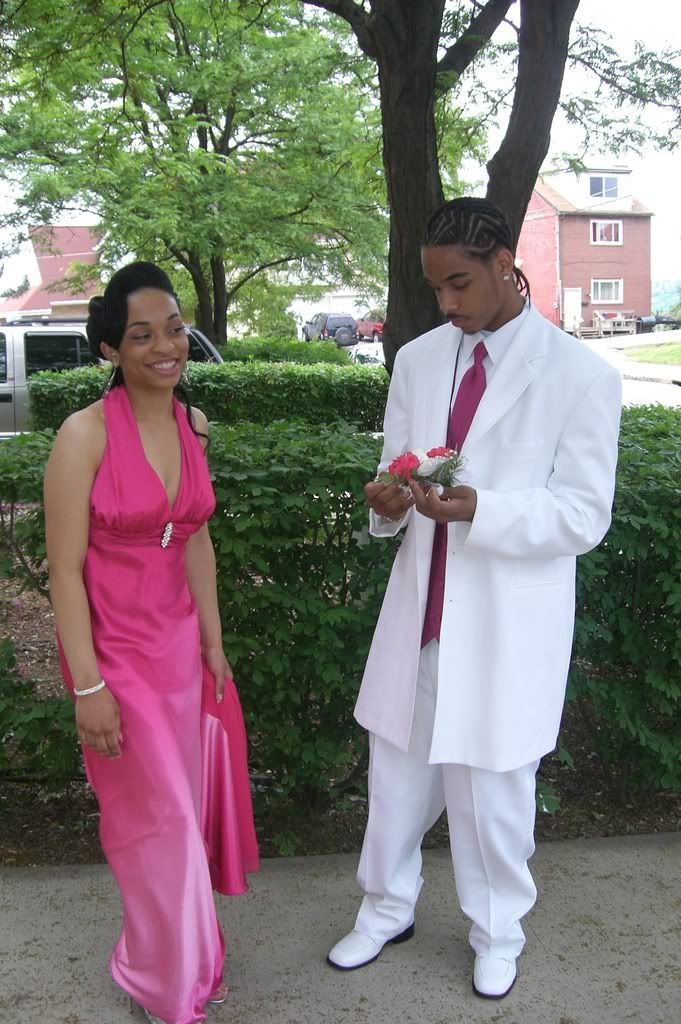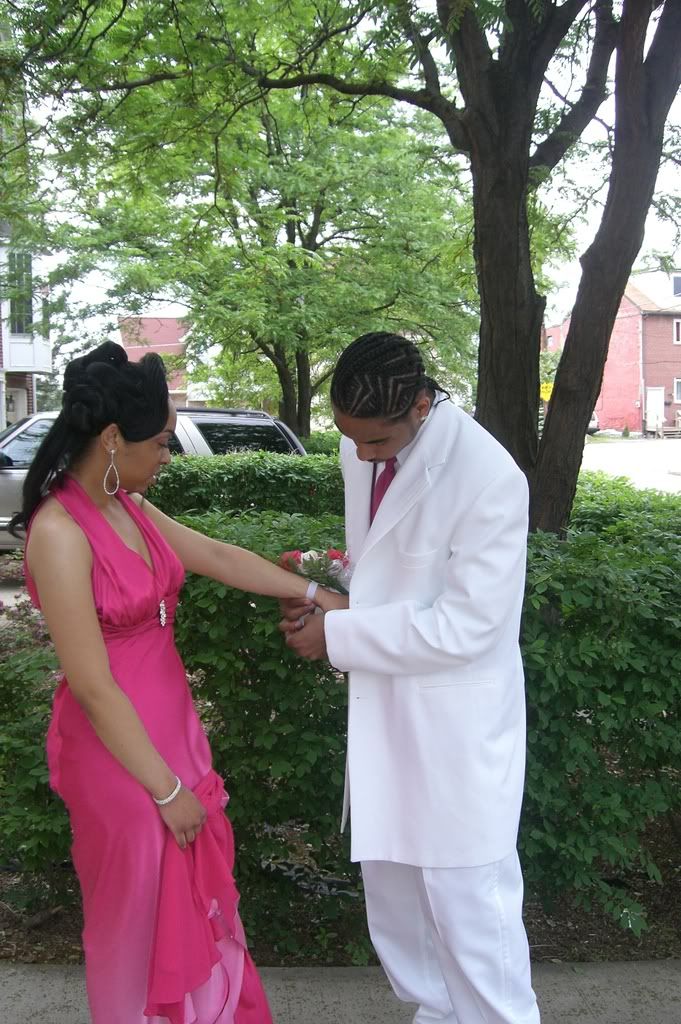 One Last Pic before they leave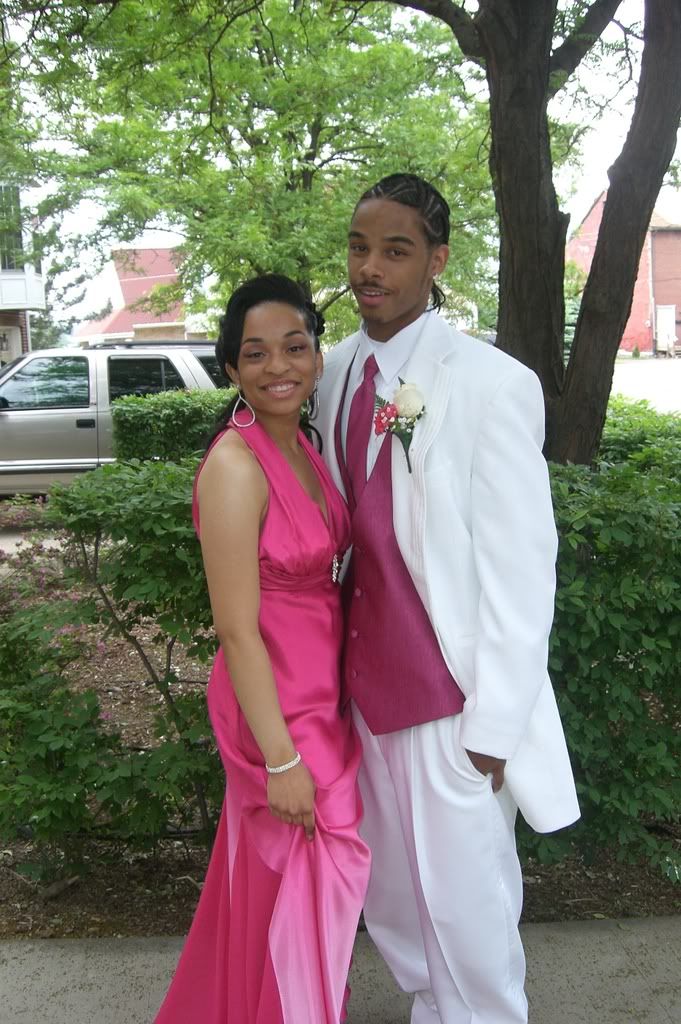 Well thats all the pics I hope you ladies enjoyed them!!!