Hey January Brides!
It's been awhile since I've posted to this thread, but I'm all caught up on everyone's progress!
Cheering to
Amanda
- your totes are wicked and the sandals you found are perfect!!!!!
Cheering to
Chantal
- your legal day dress is perfect!!!
Cheering to
Nicole
- I love your AHR dress... BCBG is my fav too!
So... on my front things have been moving along!!!
With all this talk about Stag and Doe's - Ours was held on October 25th, I have been meaning to tell everyone about it, so if you see another post that is similar to this, I'll probably post something similar again... and since I am a selfproclaimed photo whore, here are some pics!
Our Grand Entrance to the very sophisticated local upstairs to our arena, we live in a closet community of about 500 ppl - a total of 215 people attended our stag and doe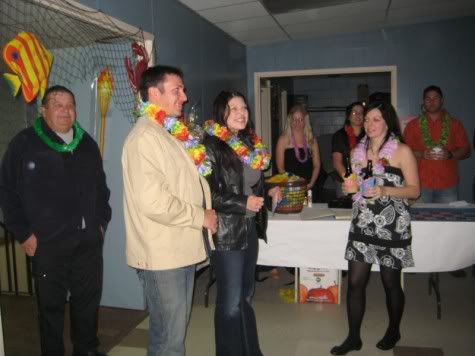 this was a gift from my sister/MOH and her boyfriend, he painted this - it is a giant verson of our custom made caricature stag and doe ticket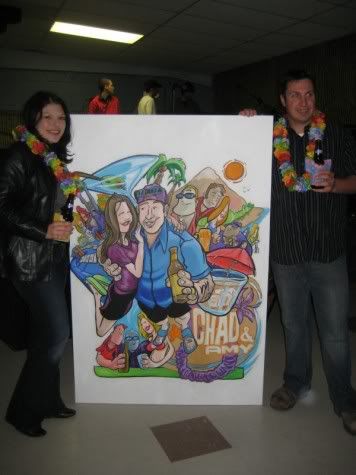 Chad had his eyebrow shaved based on a threat made by his dear late uncle Buck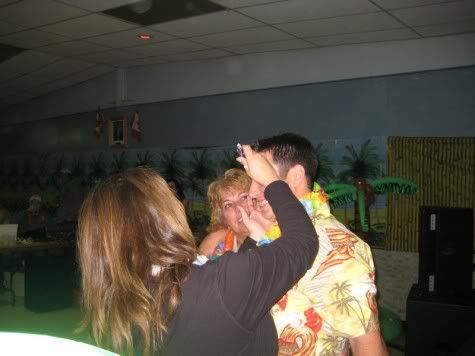 It was a tropical themed Stag and Doe, and my sister/MOH actually provided us some of our own 'vacation clothes to change into
We toasted everyone for coming... in my tried and true style!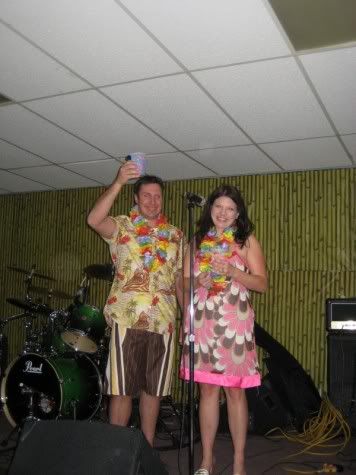 This is the ad that ran in today's newspaper thanking everyone for coming
So.... that was our Stag and Doe in a nutshell...
My brother is in a band 'the skids' - they played and it was fantastic!!!!!!
We didn't make that much $, but that is totally cool, it was a great party!
More updates from my wedding planning to come!