For the newbies that are still trying to decide on a color scheme and who are getting married in Cancun, maybe I can help. I have 11 OOT bags leftover. These are the canvas ones from Cheaptotes. All of my guests loved them and carried them to the beach every day.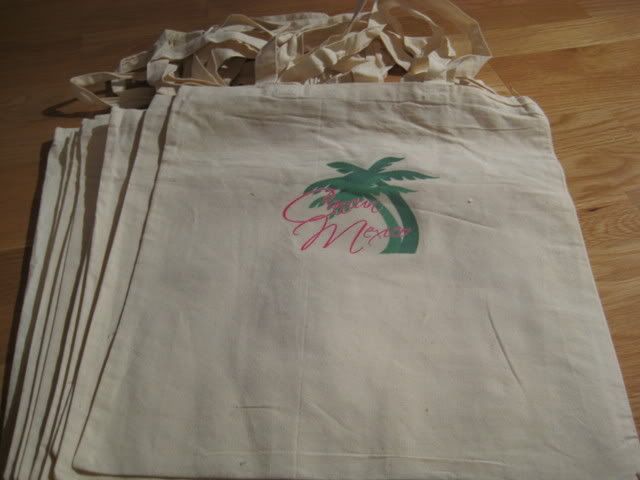 I also have some pink tissue paper left over. There are 6 and a half packages left.
I also have 6 Spanish for dummies books,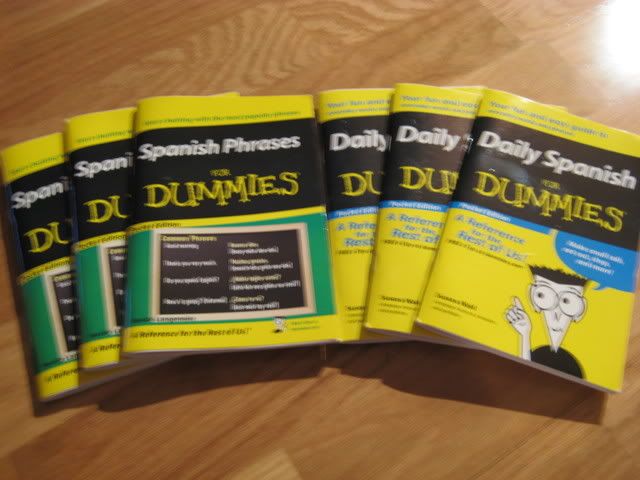 some ecofetti in pink and white which looked fabulous in pictures,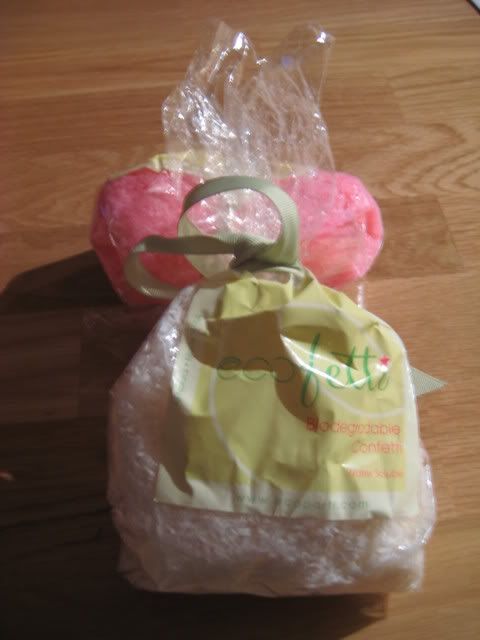 and 25 glass votive holders (24 are still packaged in the box) that I used for making votive placecards.
They turned out fantastic and look great on the tables. Here is a pic of the final ones.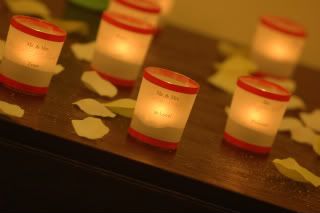 And finally I have some Just Married flip flops. I only wore them for the TTD and they will probably fit a size 7-9 maybe. I also have a pair for men that are black probably size 9-11. When you walk in the sand it says just married.
Name your price.