Camie - we had the cocktail hour for 1 hour (free b/c we booked enough rooms) but then we were having so much fun - we asked how much it would be to extend it, no one really knew, so we gave either our WC or the bartenders?? I don't remember? Anyways we gave one of them $20 and they let us stay until I think 11:30. It was awesome! SO I don't know if that is customary but it worked for us!
Cindy - Your food sounds great! The cocktail party is lighted - they are on lampposts and it looks amazing at night - I will show you a pic - not a very good one - but at least you get the idea - We had the Bugambilia sp? terrace and it was in the middle of the resort with an ocean view. So we had the lights from the resort too - it was still in a private area - very nice.
PICS OF RECEPTION:
Here it is in daylight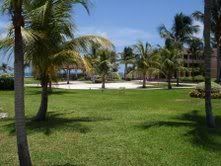 And not a very good pic - but far away at night (Our reception)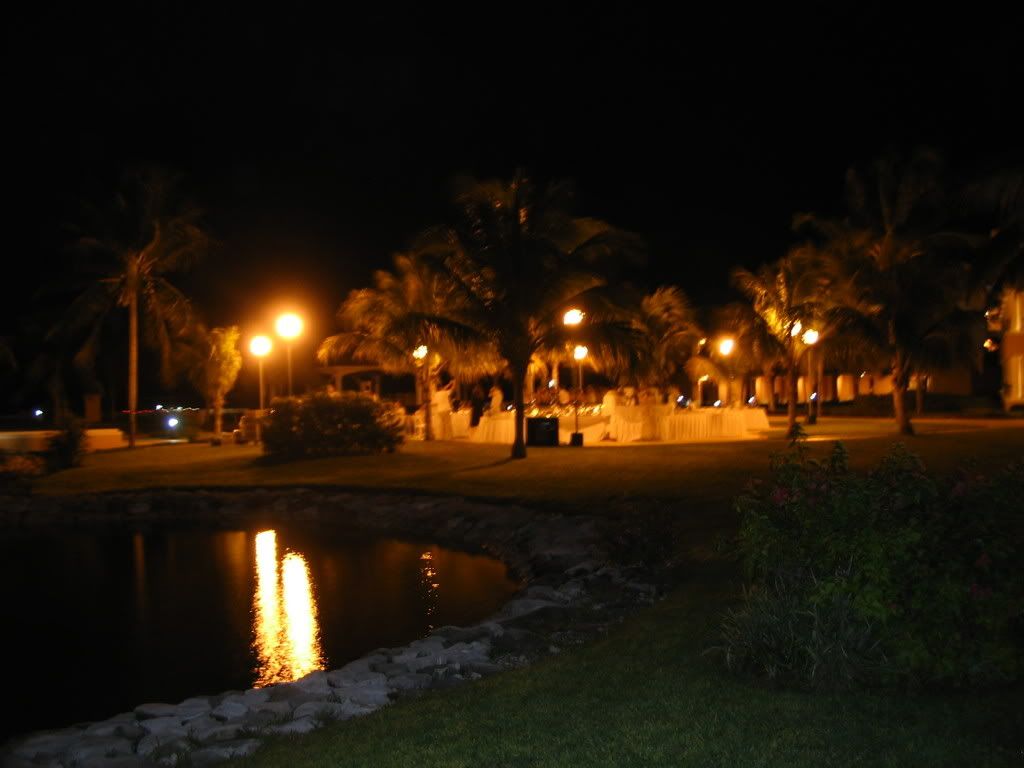 One of the tables that was set up (no charge of course)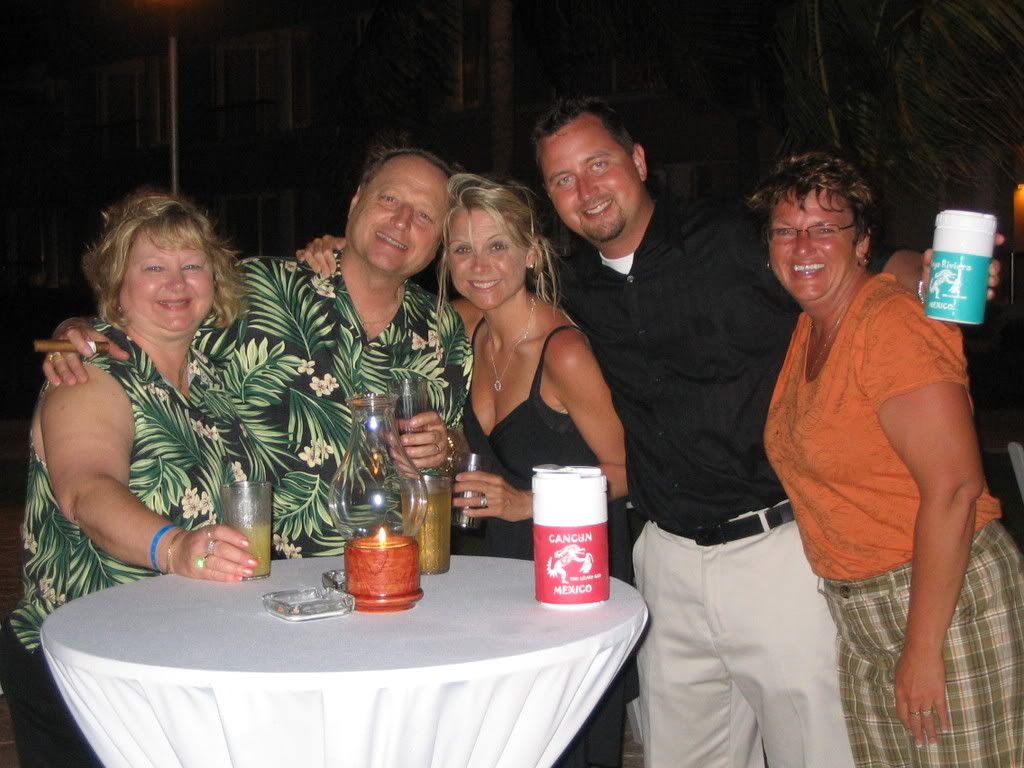 AND a pic of the buffet and not a great pic of me LOL! I was HUNGRY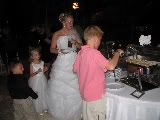 [I didn't do a mock hairstyle - I just brought some pictures in and she did a great job on my hair - but I wouldn't do the makeup - I haven't heard very god things about it - I just did my own!
As for the pictures, we chose the biggest package because we will have those forever! We got the CD with the negatives and we also asked for a copyright release which they gave us. I have had no problems reprinting them at target.com or walmart.com. I even blew up one of them to an 18x24 at target.com and it was like only $16!! No problem but I would ask for a copyright release when you go to pick up your pics. FYI they didn't have the option then to photograph the reception.