I have a size 6 Kathlin Argiro Atellier halter bridesmaid dress in aqua satin with a flowered sash. It's pretty versatile, and you can wear the dress with or without sash.
Worn once, professionally cleaned. I kept it because I thought I'd wear it again after my friend's wedding, but I've since lost weight and now it doesn't fit at all. Since so many of you are doing aqua weddings, it seemed worth checking to see if anyone was interested. I paid $300 for it, will take $100 OBO. (The other bridesmaids are interested in selling their dresses, too. One is a size 2 in this silhouette: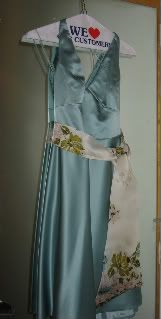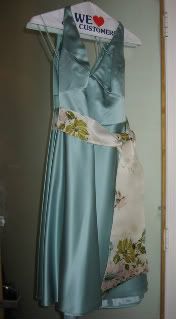 without sash:
back: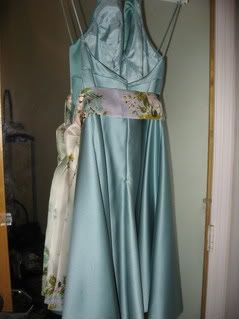 label:
PM me if interested. Thanks!!