my photographer starts at 4pm, when i'm getting dressed & ready, and i'll be in my huge foo-foo dress for 9-10 hours when all is said and done. i know some of you changed mid-reception, or after the ceremony, and i'm wondering if i might like to do that too.
did/will you make any "costume" changes at your wedding? why? into what? are you glad you did or do you wish you didn't bother?
this is the dress i'm thinking of getting, $30 at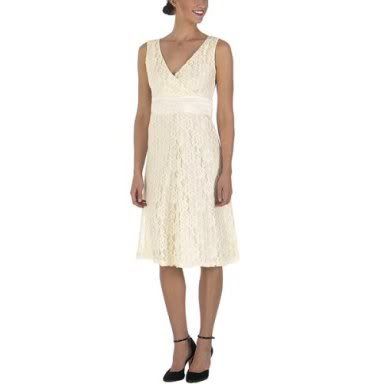 obviously not with the black shoes, i'm thinking flip-flops!
what do ya think?