Quote:
Originally Posted by MissyR

Ok clearly I didn't read the thread in detail since my idea has already been suggested... what a DUNCE

I love the idea of having the coloured paper and getting everyone to write on that so you can bring it back and put it into the scrapbook. I have been trying to figure out if I want to take the whole scrapbook down or just the pages that I need. It will probably come down to how much room I have and how much extra weight I can fit in without going over.

I have done something similar to make sure that no one writes where I want to put the pic. I have several pages made up already, and will make more if I need to. I will also be doing this at the AHR too, so I will need a lot of pages in the end.

Here is a pic of what I did for the pages, although they are all slightly different.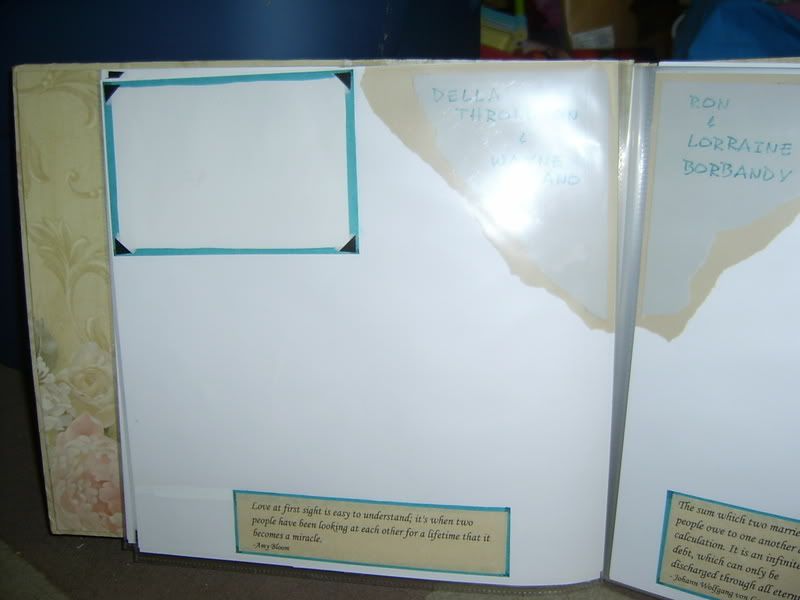 Your book is really cute!!!!!!! BeckyN mentioned about putting a space holder in for the pics. I didn't even think of that