Here are a couple of pictures of my welcome bags. They were a big hit and didn't cost an arm and a leg. Since we were on an inclusive meal plan, didn't really need snacks. So we left those out. The personalized key cards were a HUGE hit and I came up with the idea to cut magnets so people could take them home as a keepsake. We gave personalized Cancun shot glasses as our actual reception favor. Will include picture of those in another thread.
Bags (in mango color): from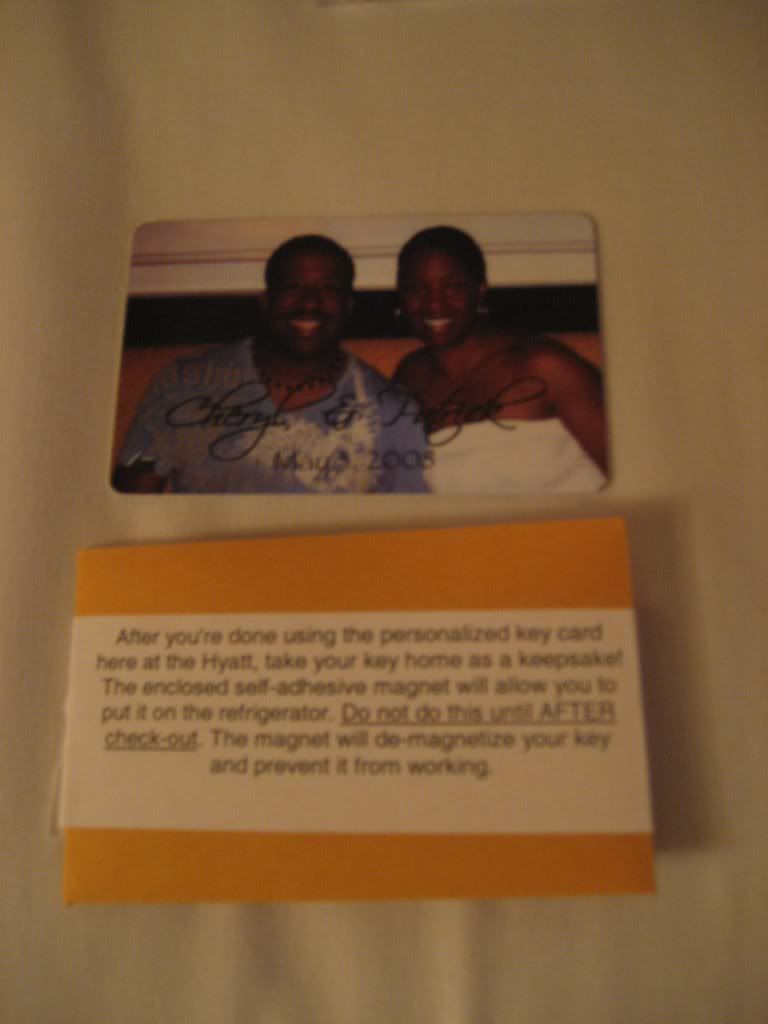 Now that I figured out how to put the pictures, I thought I'd send this again.