I went to Yankee Candle this afternoon and found my favors! I wiped them out of what they had and came back home and ordered the rest online. They are $4.99 each.
They are all beachy scented. Just add fragrance oil to the ornament and hang anywhere you want.
Scent - Beach Walk
Refreshing salt water and sea musk warmed with sunny notes of tangerine and orange blossom.
Scent - Sun & Sand
A tropical beach breeze of sweet orange flower, lemony citrus, fresh lavender and powdery musk.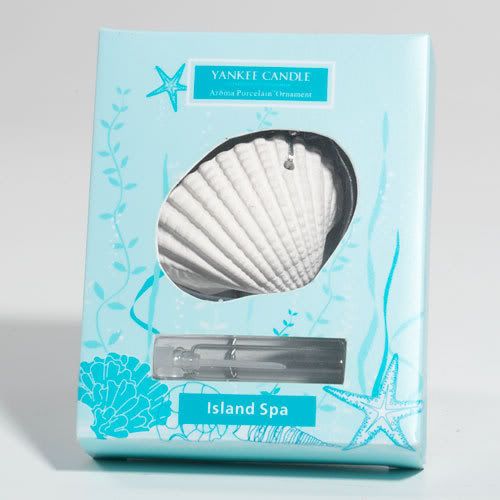 Scent - Island Spa
A revitalizing escape ... the sunny citrus aroma of crisp, juicy mandarins and vibrant lemon verbena.