Just added a logo onto my OOT bags.
Close up of the logo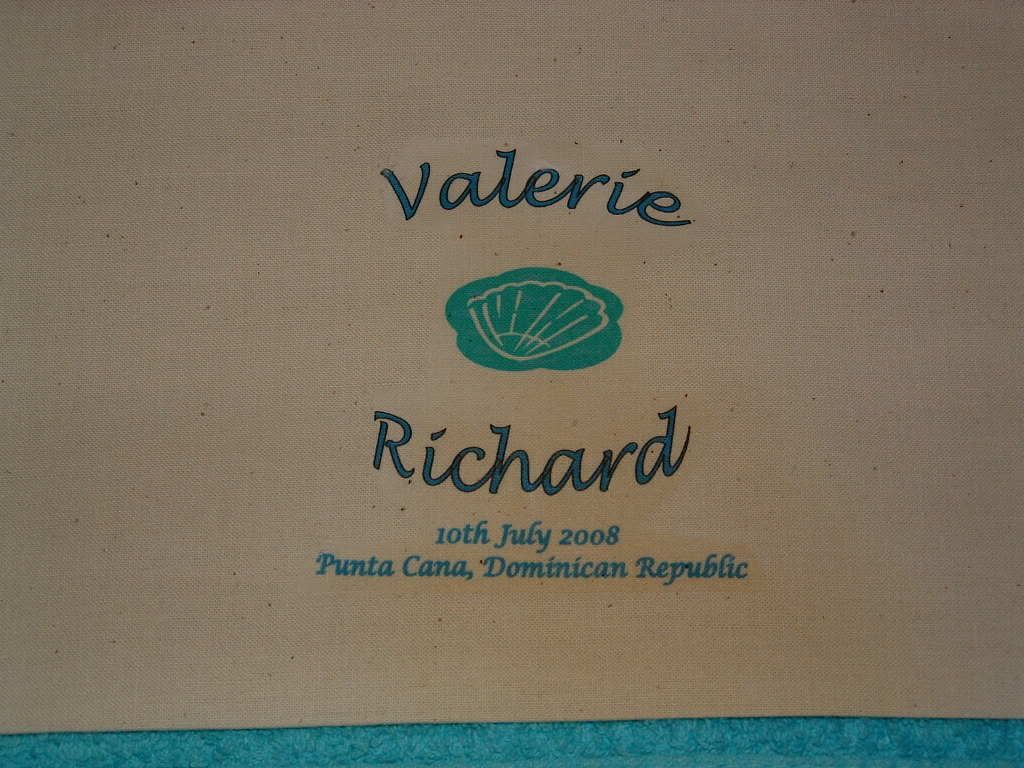 The whole bag
As there are only 7 in total going, we will have one each but I will tailor them to suit the guests ie best man will get 'best man' socks, DH will get his 'groom socks' and a pair of flip flops which spell out 'just married' when you walk on the sand. The others will also get them tailored to them.
First time i've ever tried doing anything like this