I have seen this picture before, so I know it exists! But of course, I have lost it!
It might have been in Platnium Weddings or Inside Wedding Magazine, I'm still searching.
I'm looking for a tall centerpiece, like a trumpet or eiffel tower vase that has stands of jewels hanging down.
Here are some that are kind of similar, but not quite right: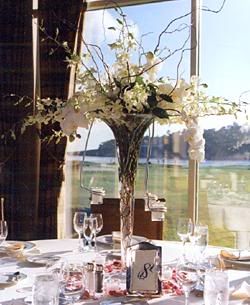 Instead of the candles, ivy, or moss they have sparkles that hang down.
Thanks!
If I find it, I'll be sure to post!