The wedding of Tara and Zach (Kayasmom)
April 19, 2008
Pueblo Bonito Sunset Beach
Cabo San Lucas, Mexico
40 Guests
Let me start out by thanking you all for so much great advice and help. This site saved me (although it did contribute to my obsessing over every little detail!). I started planning our April 08 wedding at the beginning of November 07 (days before I was to give birth to our daughter). When our wedding was only a few weeks away I said to my husband "What the hell were you thinking letting me make such a huge decision right before I was about to have a baby? !!!). He just laughed and said that everything was going to be fine. Thankfully he was right. There were some minor glitches but overall we had a wonderful time and felt it was worth every penny.
Pueblo Bonito Sunset Beach:
Our WC was Laura Ortiz and I worked with her on practically everything that went into this wedding. She was always very responsive and eager to make sure everything was just the way I wanted. Besides the photography, she provided all the vendors and services – judge, flowers, ceremony musicians (harp and guitar), cocktail hour musicians (mexican trio), decorations and lighting, 3 course dinner (ceasar salad, lobster bisque, and steak and lobster), wedding cake. I believe we paid a premium for this but it removed a lot of the stress on me to not have to coordinate all the vendors. We planned the entire wedding via emails and never did a site visit and it could not have turned out any better. It was absolutely beautiful. With only six months to plan the entire wedding and taking care of my new baby I cannot imagine having done it any other way. The other plus about having our wedding there was that we were the only wedding that whole week and it made it feel very special.
Sunrider Cruises:
We had a sunset dinner cruise as our welcome dinner the night before the wedding. We got the bigger boat (The Adventurer) all to ourselves and it was awesome! The food was good and everyone had such a great time. The highlight of the evening was that two of our guests missed the boat because their flight was delayed and so they took a water taxi to our boat and jumped aboard. It was very exciting! The only problem we had was when we arrived they said our balance due was $100 more that it was supposed to be and we forgot to bring the print out of our email confirmation. After my dad argued with them (while I cried because he was embarrassing me) they said – oops it was their mistake and everything was good. MAKE SURE YOU BRING YOU CONFIRMATION!!!
Juan Carlos Tapia:
This was the one area where my husband really wanted to splurge. Juan was great to work with. He arrived right on time and began shooting. He gave good direction and I felt like a professional model by the time we were done! He seemed to be on top of everything and I really had nothing to worry about as far as his job. The only thing I wish he would have done different was to be more assertive about telling us if we needed to suck it in more! We really love the few photos he has sent over already and we can't wait to get the final product.
Things I would do different:
Arrived to Cabo sooner – We arrived Wednesday afternoon and had to go straight to a meeting with our WC to go over everything and do our blood tests. We were exhausted from traveling and were starving and not in the best moods. The next day (Thursday) all our guests arrived and we were rushing to get things done. Friday was our dinner cruise and the wedding was Saturday.
Worked out – I was so tired from taking care of my baby everyday that by the time I put her to bed at night the last thing I wanted to do was workout. I know my photos will be beautiful but I know I would enjoy them more if I felt better about the way I looked.
Hire a DJ (maybe – we were way over our budget already) – We used our Bose docking station which sounded so loud at home but that night we turned it up all the way but with the waves crashing it was just not loud enough. Also, people kept changing the song to something they liked and it seemed to kind of take away from the classiness of it all.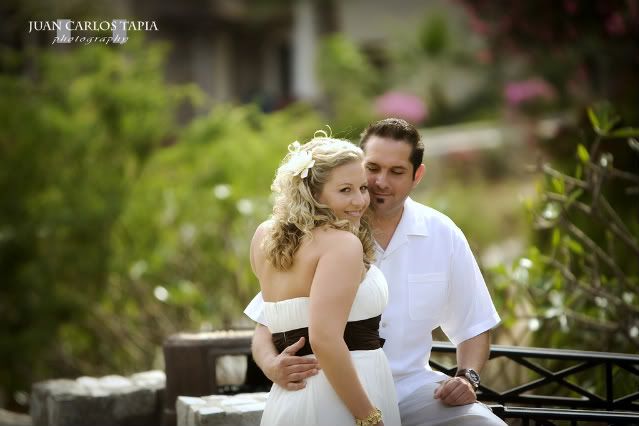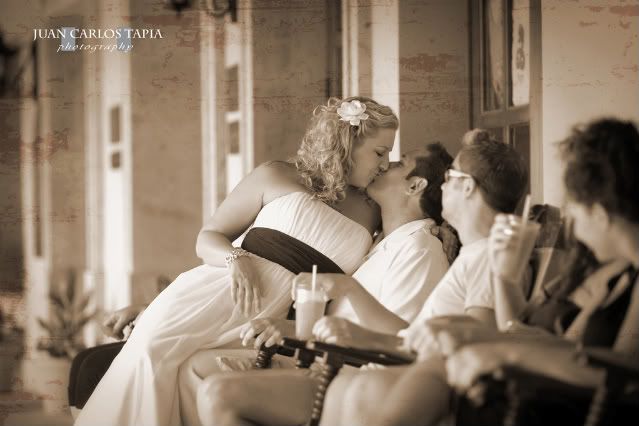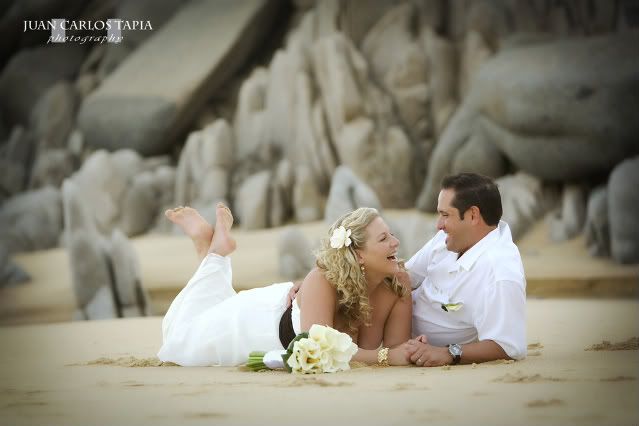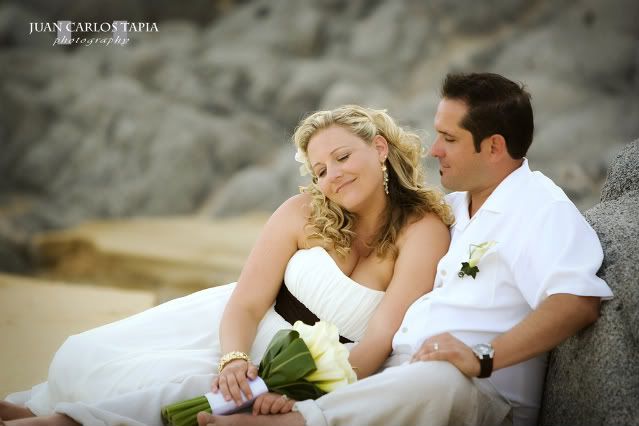 I will post all of our photos next month...