So my mom, dad, aunt, a family friend and cousin decided to throw us a small surprise shower last Saturday!!! Although I figured something was going on because they had been acting so suspiciously lately
, I never thought they would have done this – it was sooo nice! To refresh your memories, we are having a very small DW with only 6 guests (parents and one aunt from each side, we didn't invite anyone else to keep it small and to not offend anyone if we started to invite more family or friends, then have to cut), b/c we weren't feeling the big fat 300+ guest mexican wedding here (but we are having an informal AHR a few months after we get back). From the start my mom wanted to throw me a shower, but I told her since we did not invite the rest of our family and friends, it would be bad etiquette to do so. I could tell my mom was kinda heartbroken, and I felt bad telling her that (believe me, it made me doubt if we were doing the right thing with having a small DW!), but she understood. Well, my work threw me a shower, then some of my girlfriends are having a bachelorette for me, which etiquette-wise was ok, but I knew my mom felt like she was missing out. Well, she ended up telling me that she just couldn't hold back any longer, and since a few close family members wanted to do something for me no matter whether they were invited to the wedding or not, my mom decided to do this at the last minute and invite just a few close people for a luncheon in their backyard. All my mom told me was to come with my FI and in-laws so they could take us "out to eat".
When we get there, my mom told us she wanted to show us something in the backyard, then lo and behold was our shower! They decorated everything sooo nicely, we were really touched! We didn't take as many photos as my family (I'm still waiting to get copies of these), but here are some that I wanted to share…
My honey and I…
Our yummy red velvet cake!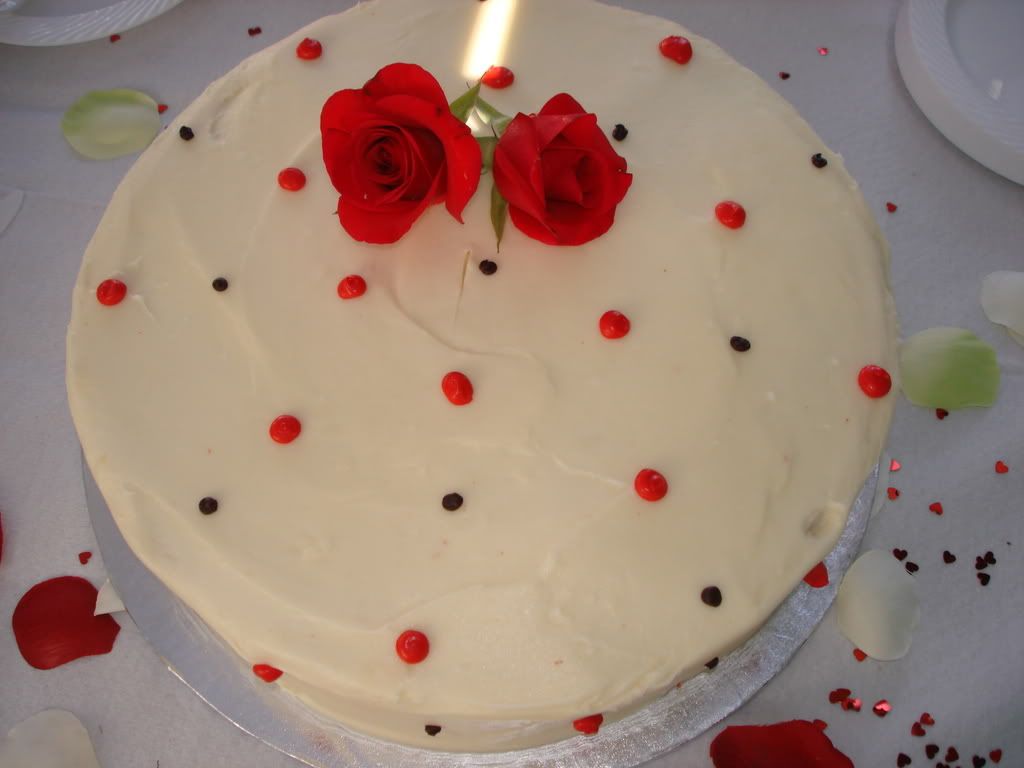 Me and mom…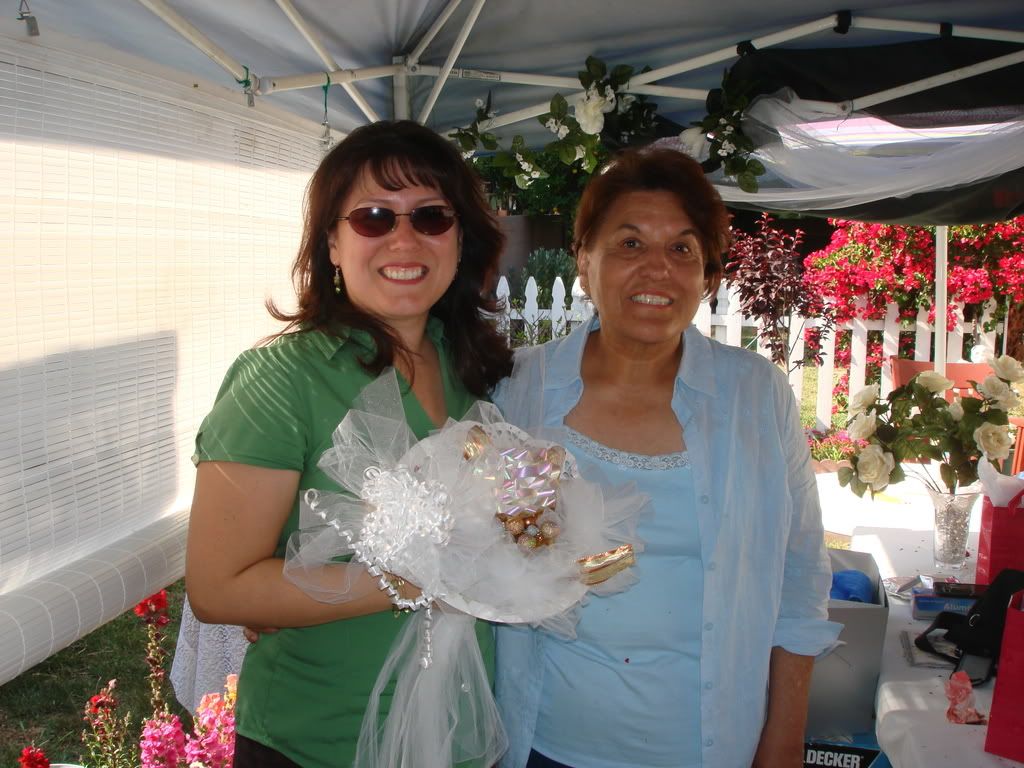 Me and future MIL…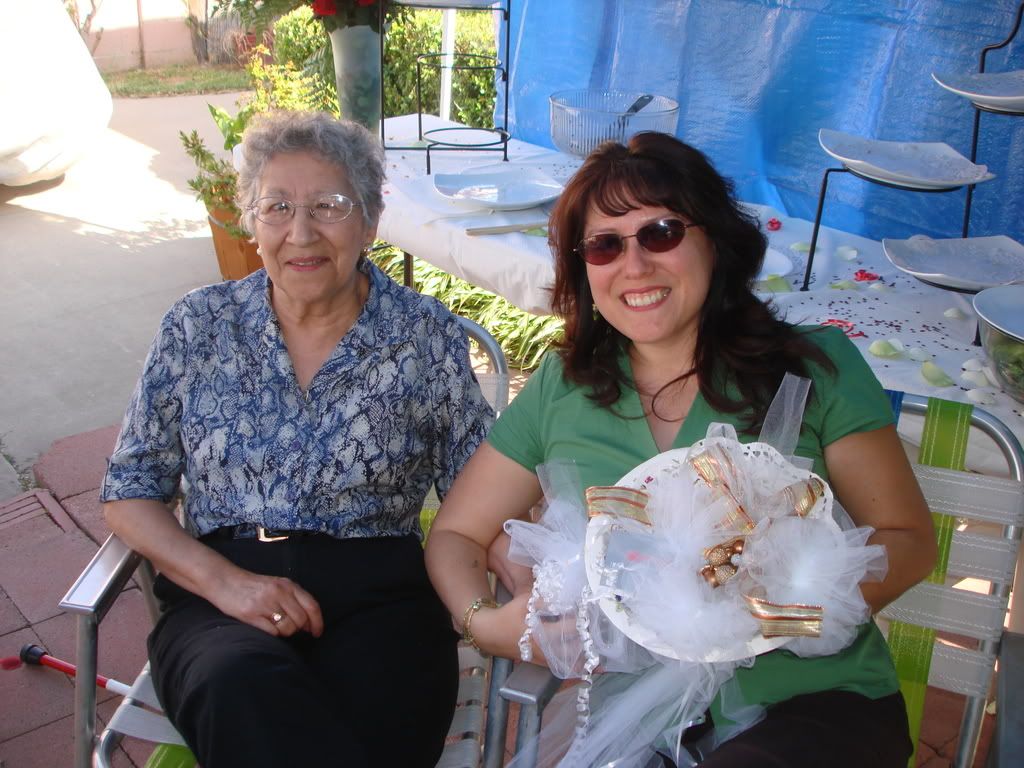 Toilet paper game!
Favors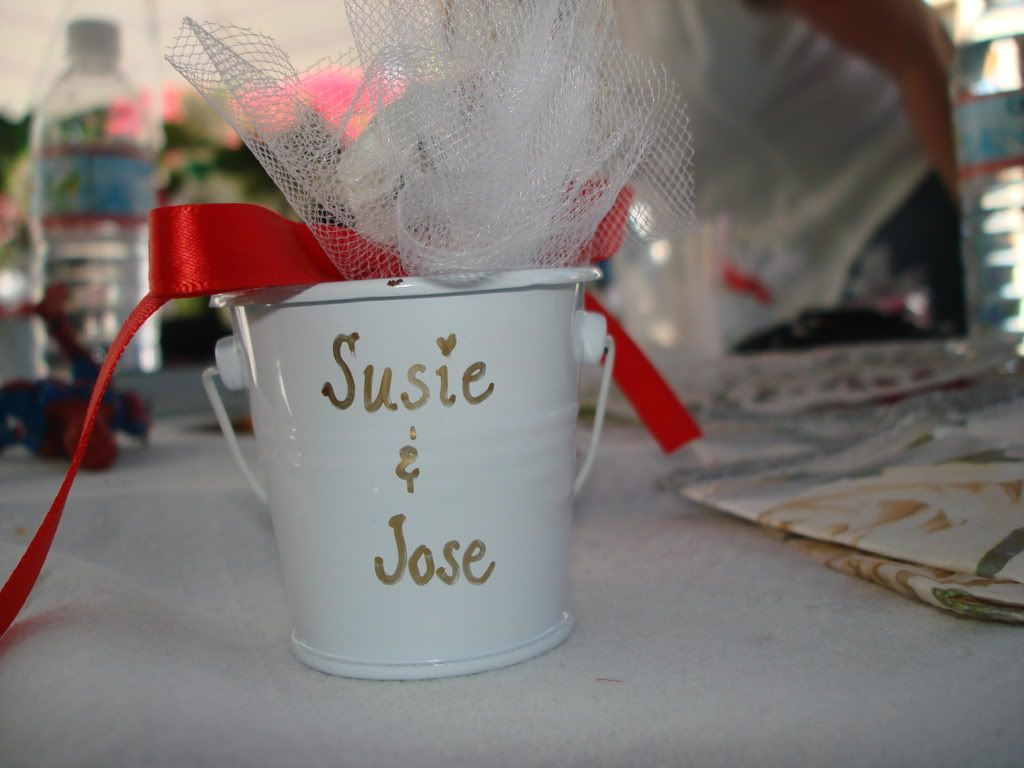 Other photos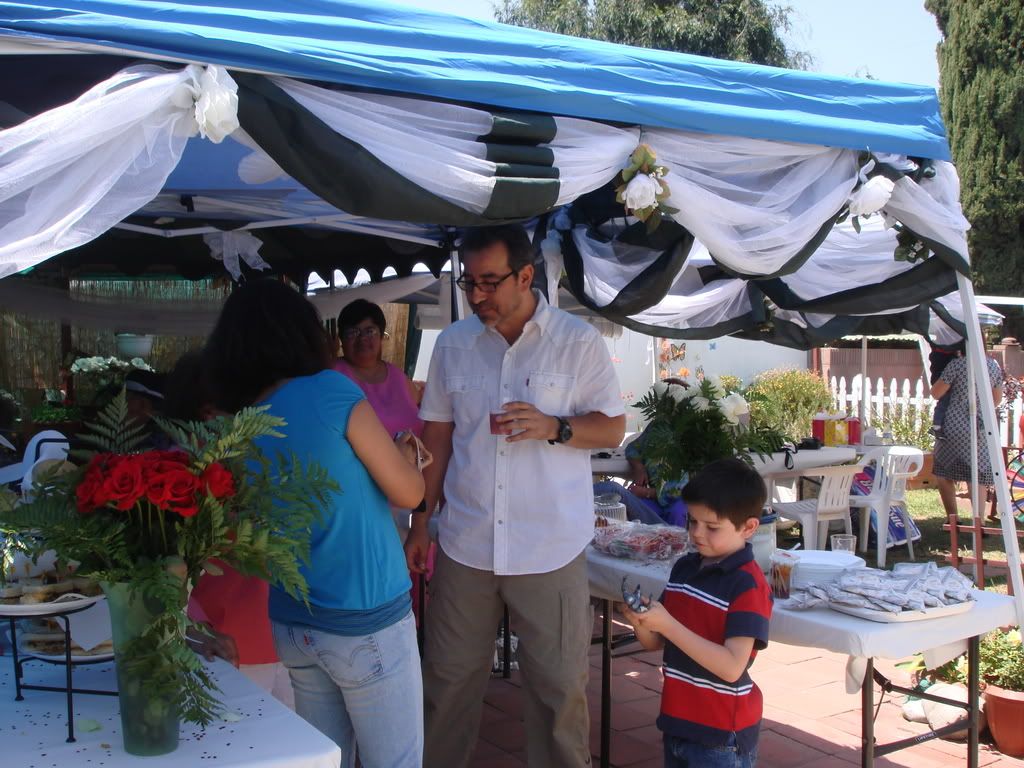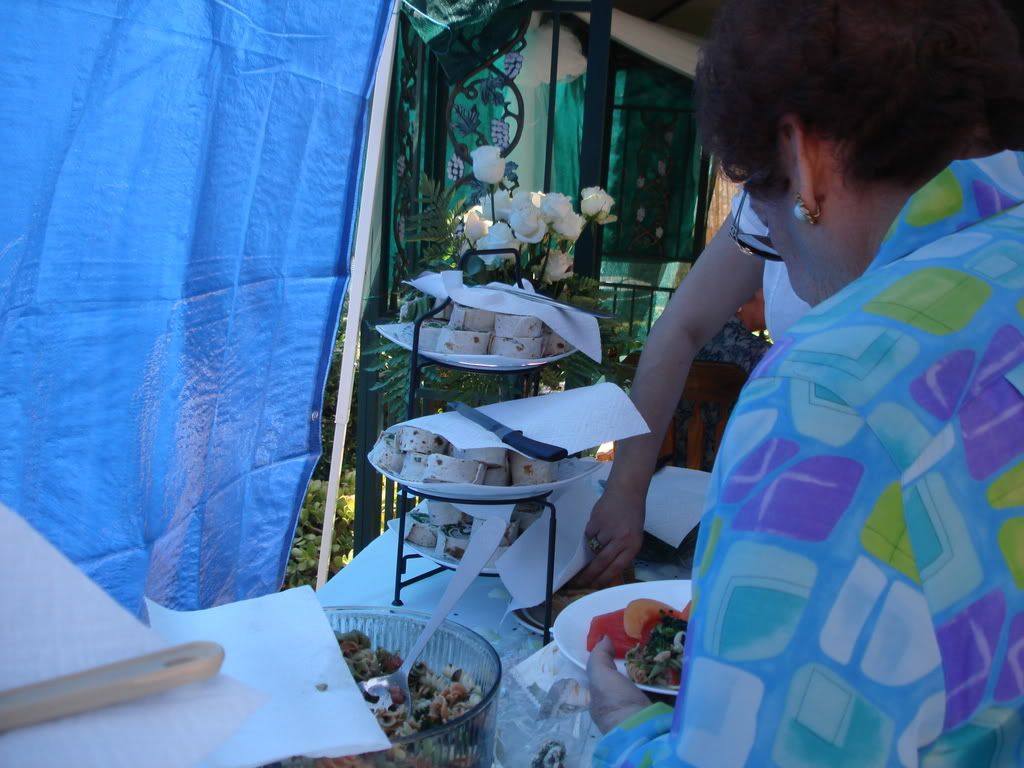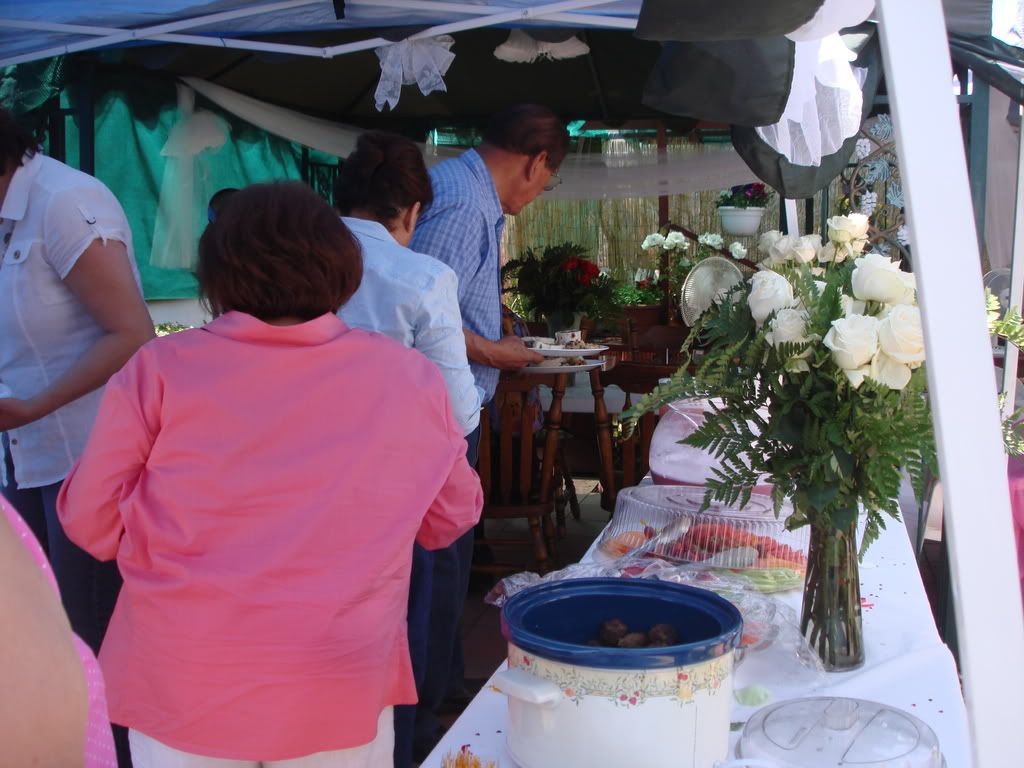 How cool, huh? Jose and I are really blessed
.