The rain was irritating but didn't ruin the day. It rained almost the whole day so we had to move inside and I was pretty happy I had a big
ol dress and my poor sisters were freezing. Our wedding coordinator saved us so many headaches she is worth double what she charges. Our chairs were supposed to be delivered between noon and 4pm and at 4:50pm they called me to tell me that they were just about there! WTF! 10 minutes before the wedding. My coordinator was dealing with it at the site and already found other chairs for us to use and refused the rental place chairs when they arrived. She got their word we are to get all of our money back! How awesome is she? My MIL said she heard a few fierce words come out of her mouth when dealing with them. For my Minnesota gals- I encourage you to never use Midway Party rentals. We had problem picking up the stuff we had for the site- several things were messed up and the chair thing topped it off.
Chris loved his book and we sent the photographer with him so I have to wait to see photos of him opening them.
I am not sure where to find the great gift Chris got me but I will try to share. He found a place that engraved this beautiful story about a knight and how he left a message in a bottle for his love and he wrote her a poem. Well I opened the box to find a bottle
And if you look inside you can see a letter. I couldn't read the letter out loud because I was crying too hard. Basically he said I would always be his girlfriend and he included a photo of us where we are just goofing around and said he knew there would always be love and laughter in our home. I handed it to my mom to ask her to read it out loud and she really had a hard time.
I have some photos to share from our awesome photographer. Here is her blog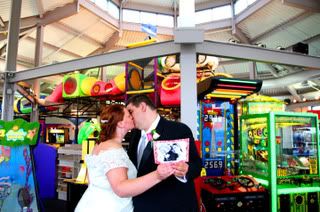 We did go over to Chucke e cheeses (sp?) and took a photo in their little sketch booth. I am so eager to see the rest. we played skee ball!!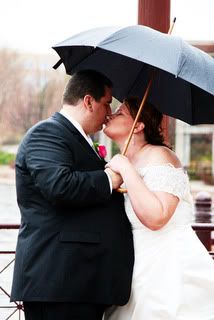 No big surprise but we pretty much trashed my dress!
please hold...