My OOT bag situation is OUT OF CONTROL!
I have been purchasing things as (and when) I see fit...
(and of course, when that "really cool" item jumps out at me)
and I've got to say... I'm however many months out... and I WISH
I had made a shopping list back when - and stuck to it!
LESSON LEARNED:
Make a list of OOT Bag basics...
... AND STICK TO IT!!!
I still have to some essentials to add
like head-meds... and local stuff -like rum...
Ask me how I'm going to get all of this shit down to Jamaica... ?
(On second thought... DON'T)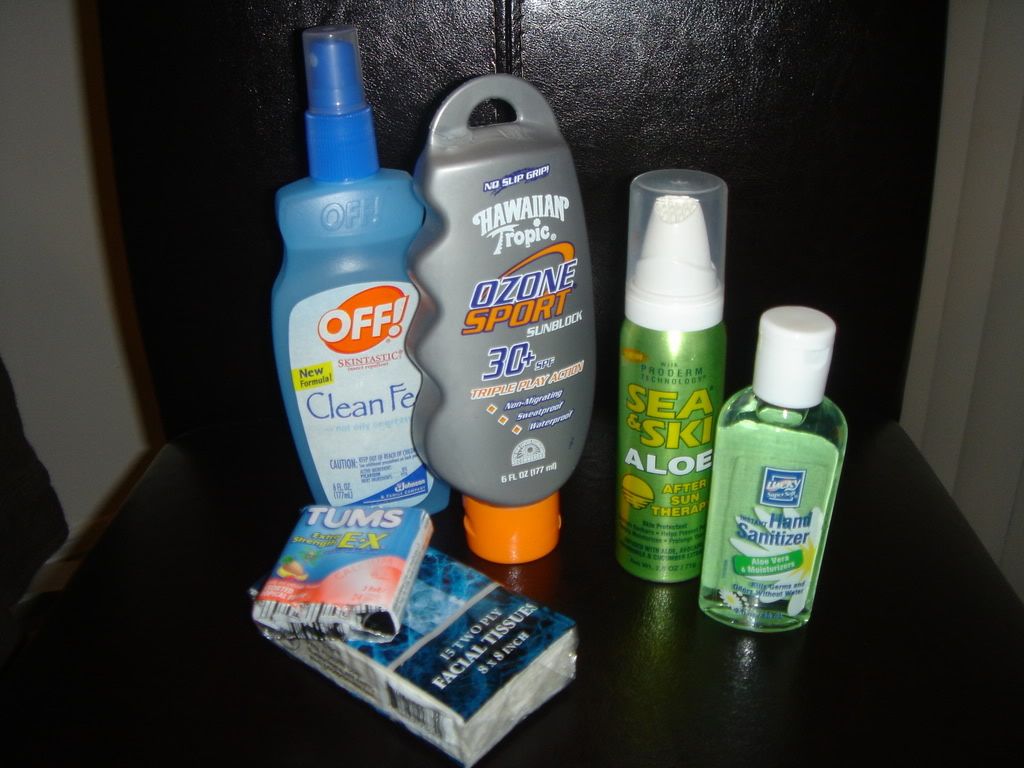 Bug repellant, sun block, after sun, hand sanitizer, "Tums," and tissue...