I ordered postcards from Vistaprint to remind my guests to send in their deposit by next month if they want to book with us as a group.
I asked our photographer, Nathaniel Thompson, who is a member of this forum if he could take a picture of our date written in the sand for the front of the postcard. A week later, Nathaniel didn't just send me one picture but he sent me 21 different ones to choose from!!!
Nathaniel has been so awesome to work with so far….I can not wait to have him photograph our wedding.
There is a blog about the post card on his site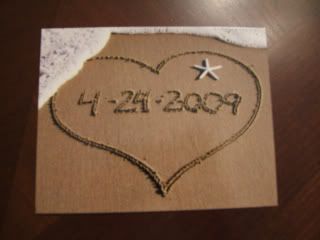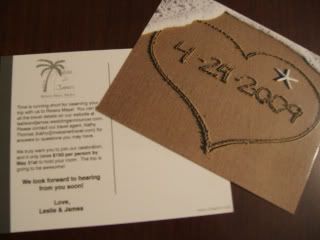 ]