So I think I have decided to dye my slip. I really like the look of it and the surprise pop of color. Our colors are aqua and turquoise.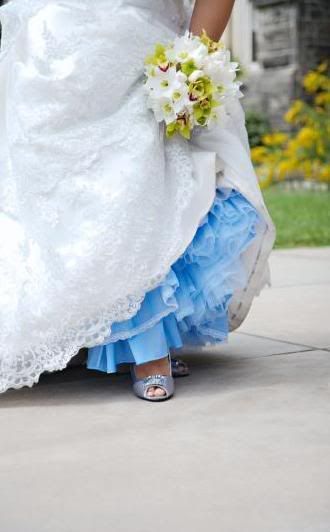 But, I also want blue shoes. I don't want it to look tacky and over-kill the blue.
So, should I just pick one, if so which one?
Should I dye the slip aqua and shoes turquoise or just pick one color and stick with it?
I guess I should have made a poll...