So, Jill (my sis/MOH) finished lots of our projects this weekend and I am going to post some pics. The flowergirl dresses,I am posting a series, cuz B did not want her picture taken and I just think it's hysterical.
This pic, the orange dress is missing it's sash, but ti will match the underskirt.
Here is the series of pics that I love... I esp love the pic of Liam trying to make her laugh, flashing her. Makes me laugh everytime I see it.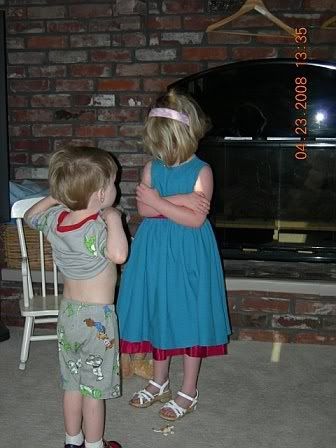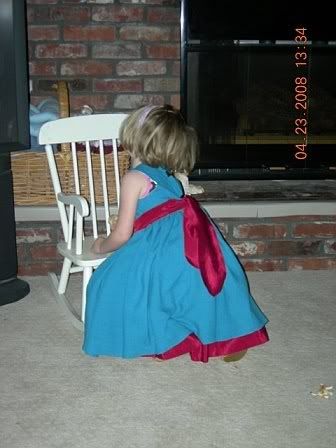 Here are the Old Navy flip flops that I made for the BM's to wear on the beach if they want. It's just ribbon hot glued on the straps. I have a big sparkle button to attach where they two sides join, but I can't figure out how to get it there, so they might stay as is.