Okay, here are a few non-pro teaser pics from our Paradisus Punta Cana wedding and our DR honeymoon.
And here is a link to my BIL's pics. A few of the rehearsal, then some wedding and the rest just famil/friends pics of people who were with us.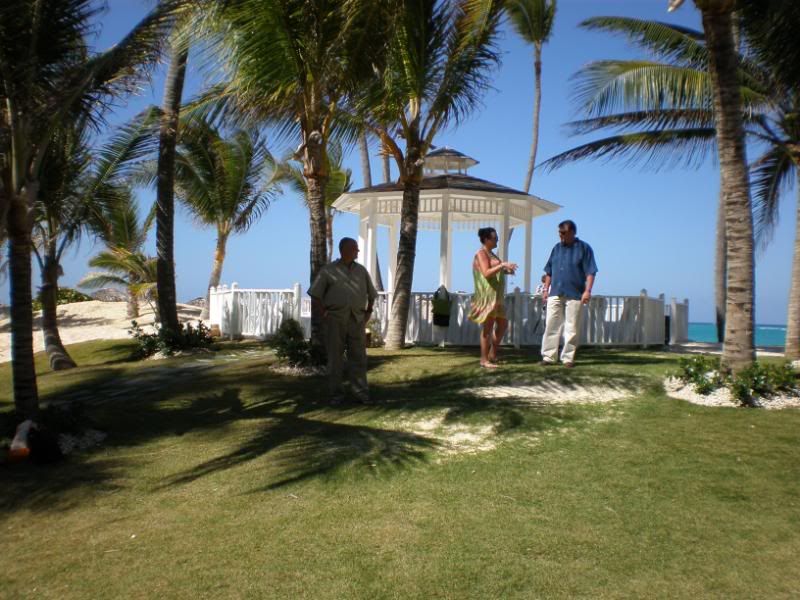 Tom & I w/ his parents and twin brother/sister:
Bridal Party Pics: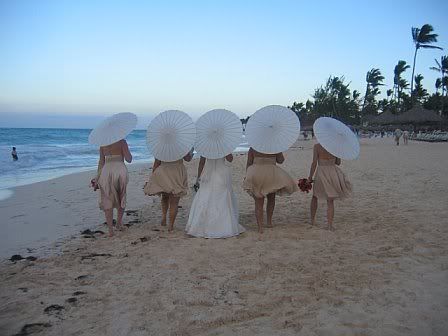 My favorite!!! So much fun!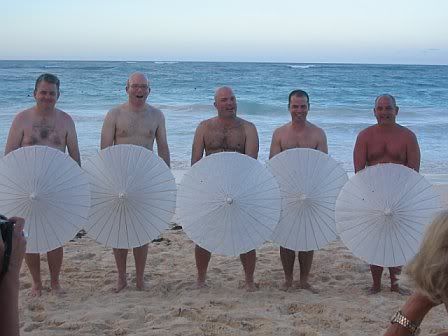 Cutting the cake (it tasted amazing but they used the leftover starfish and shells I brought for centerpieces so we could only eat from one side of the cake, lol):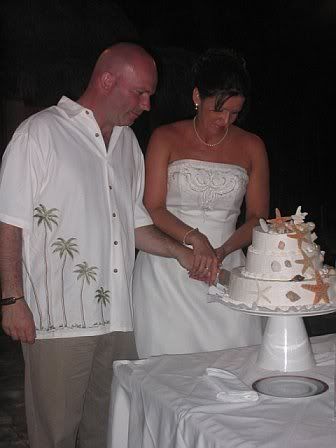 First Dance: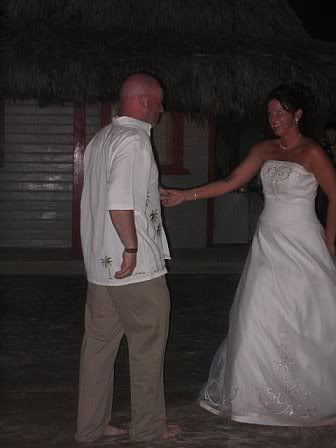 Relaxing w/ a coconut drink during our Saona Island excursion:
The starfish we found on our Saona Island excursion: