Next weeked is my Bachelorette party! I am so excited! I thought it would a great opportunity to take advantage and take BD pics! Some of my girls s do amazing hair and make up, my SIL is a photographer and the suite my girls have booked looks amazing! The BD session will be one of events next weekend.
Anyhow, I went on a shopping spree yesterday at VS! I'm probrably going to return some stuff, but I loved it all and thought I'd share!
in black
in White, with "bride to be" in baby blue
UPDATE: Forgive me, bad camera phone pics
Hans is a huge Yankees and Lakers fan. I plan to steal his jersy to go along with these panties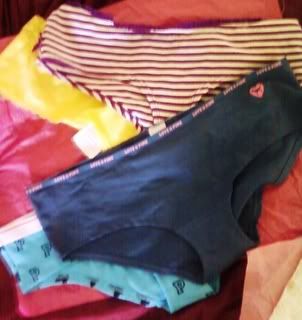 I think these are so cute!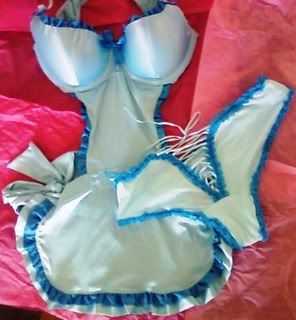 I may return the brown one, it isn't my size but loved the colors! The white one is from the bridal collection
This one was only $19!