Here are the pictures; Sorry it took me so long!
My FI normally responses to everything wedding related is 'it is ok' but with this brochure that Sandra (Sodria) made so pretty for me he said 'that looks really good'. I could not believe it. I really love how it turned out. Alot of people that got them thought the cruiseline did them. Like the cruiseline would do it much less make it look this GREAT!
Thanks Sandra for helping me so much!!!!!!!!!!!!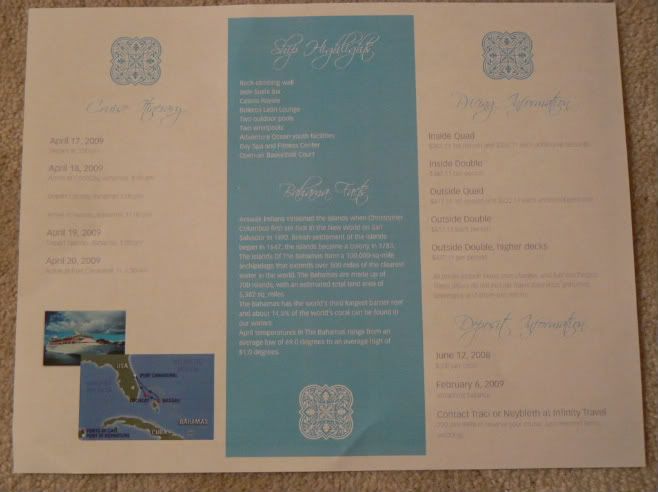 p.s. I hoep the pic postig works. I am not very good at it. (my fingers are crossed)