Ok, so I've fallen inlove with two dresses online of course. Don't know what I'd do without the internet!!!
So before I go out there and go on a manhunt for these two dresses -- one for the wedding and one possibly for a TTD session -- just wanted to know:
Has anyone seen either of the two dresses in person or even tried them on?
I'm trying to keep open the possibility that although they are amazing in photos (on a stunning, perfect model of course - boo!), they may be a disappointment up close and personal. But I'm keeping my fingers crossed =)
The wedding dress by Maggie Sotero: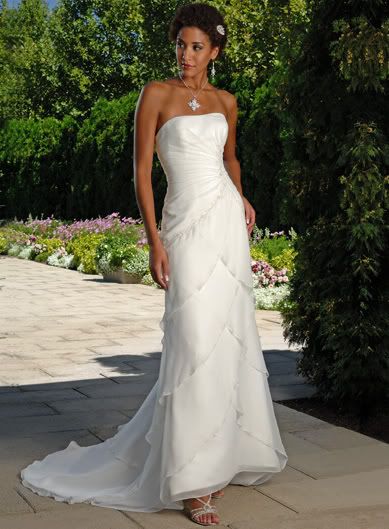 LOVE the back even more!!!
The possible TTD dress by Dessy: