hahaha, j/k, BUT i do know how you all like pics, SO without further ado, a mini recap of my 12 hour trip to chicago over the weekend!
first, our baby niece is getting SOOO BIIIIG! she has this adorable thing she does now, you say to her, "How big is Evie?" and she puts her arms in the air and smiles really big, then you have to say, "SOOOOOOOO BIIIIIIG!" it's really cute
she'll be 1 on may 5th!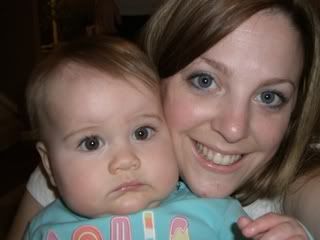 also, i know you love pics of when we meet each other, so here is a pic of maura and i! please keep in mind that is was about 2:00am and we were both pretty beat from long long days. this was at my FBIL's house when she dropped me off.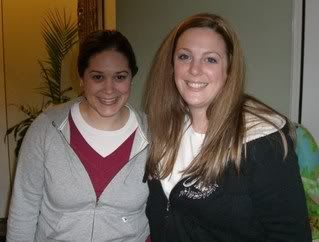 we went to her new crib and chilled, it was so fun lookng at all her wedding stuff in person, plus it felt like we were just old friends catching up, we had so much to talk about and it was really awesome to finally meet each other!
and finally, on our way home we took a detour thru heaven: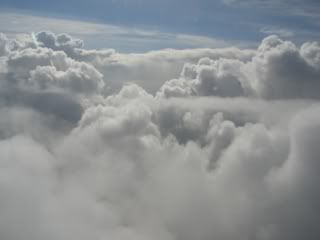 i love airplane cloud shots!