I LOVE TO LAMINATE! I also really need to get a life!
I decided to do a very thorough Pre-Travel packet for all of the guests who are traveling with us. It includes things about our flight, packing guidelines, navigating the airport, what to expect upon arrival, things to do at the resort, extra excursions and pricing, map of Negril, etc. The thing is 15 pages!
**Shout out to Mo and Angie from Couples for providing me with templates! And Petals for finding the Negril map.* If anyone is interested in a template PM me.
So, each guest will get 1 or 2 luggage tags that are personalized in their packet.
Here's my supplies: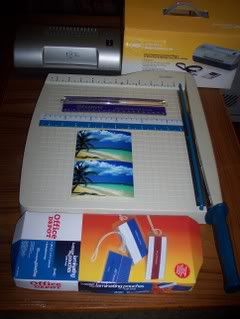 Here's the finished product. I used bikini girl and Red Stripe for the single guys.
Here's the giant envelopes to hold all this stuff: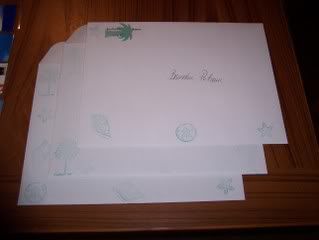 I figured I still had stamps and ink, so why not add a little flair!
I figure they worked out to be about $0.75 each (not counting the cost of the laminator or the value of labor.)
Here's my how-to:
http://bestdestinati....-tags-how.html