I am in love with this dress!!!!I purchased it yesterday. I have had such a hard time finding a AHR dress, nothing has looked good!
This is from Betsy Johnson (my absolute favorite!) Our AHR is going to be large and formal, I wanted to look bridal but not anything too much! Anyways, im so excited I didnt want to take it off!!!! Thought I would share, Its called the "Bubble dress" as it bubbles on the bottom...only problem is my chest needs a little filling in...hmmm. Regardless, I had to take pics of myself FI is still at work.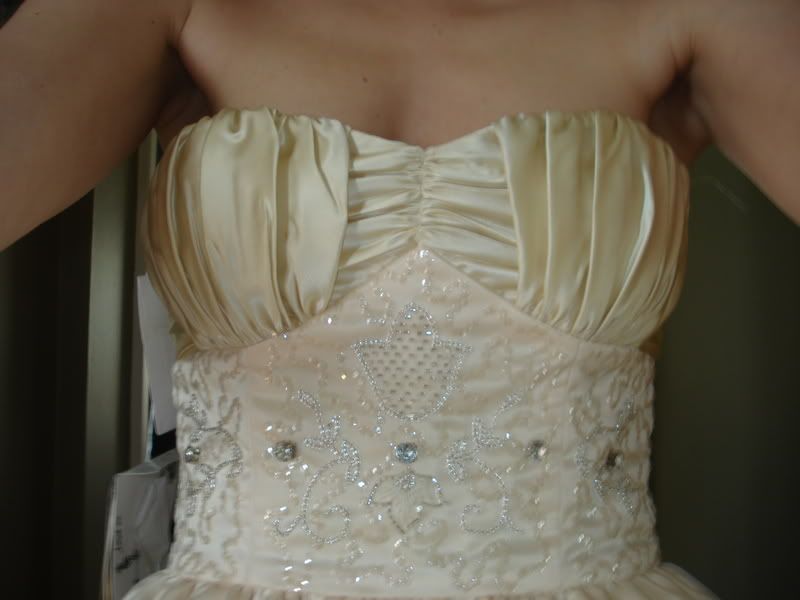 Evening Double Bubble Strapless Dress - Betsey Johnson Official Store
OKay sorry for all the pics & sizes!