I'm going to attempt to post some pix, if I can remember how to!
First, here's my bump on Easter: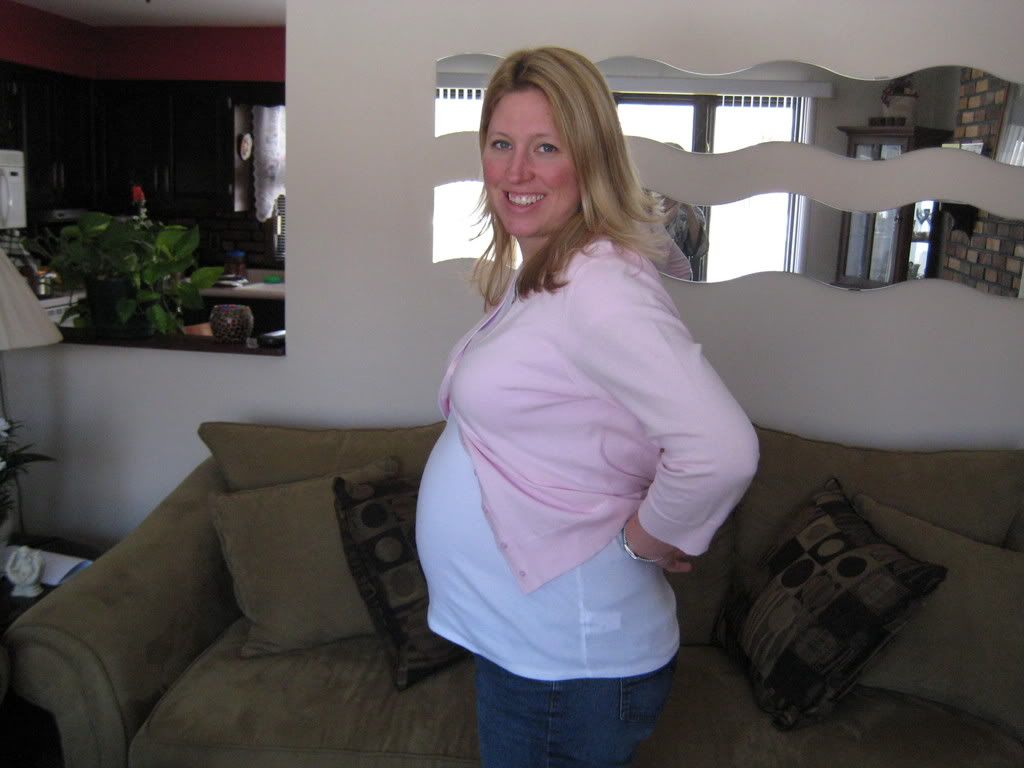 Here's my niece with my bump:
Here's the nursery: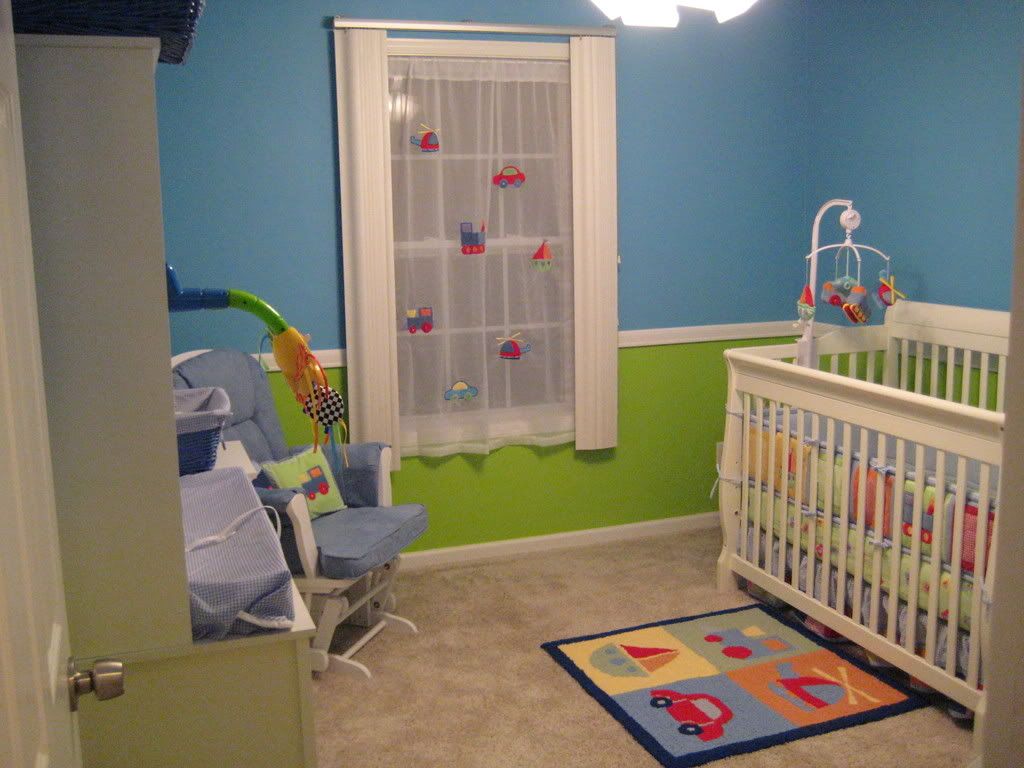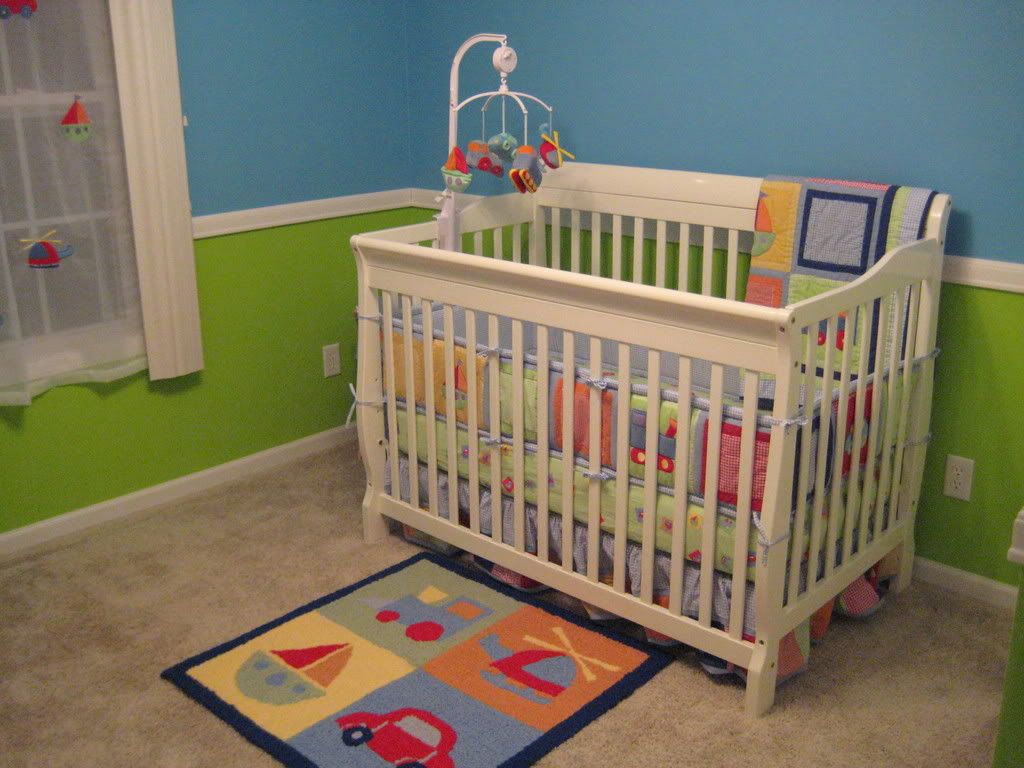 And here's the nursery today after my family shower!
Austin Michael is due to arrive on June 6, but could be early because of my Gestational Diabetes. Everything has been great in the pregnancy up until a few weeks ago when my feet and ankles started swelling TERRIBLY!!!! I won't be surprised if the doc tells me no more work soon. The only thing I can put on my feet is Crocs- so it was funny when the baby received a pair today!!!
It's been so fun seeing everyone else's bumps and stuff!
Amy