Since we are down to the final hours before our meeting with the baker I need help finding cakes. When my mom was going to do it we were just going really simple but now that the cake is being professionally done I want to get my monies worth. Now the issue is I have not even really looked at wedding cakes and am really trying to stuff months worth of looking into an hour. Can you help me
Here is some inspiration for you all:
I don't have my most recent centerpeice but it is something like this.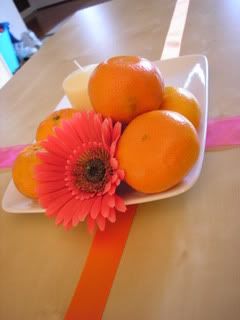 I am trying to find the balance between childish and fun. I really don't want daisies on the cake as there are rose petal that will be spread on the table.
The cake will be frosting not fondant so nothing supper fancy. Any photos for me?