Quote:
Originally Posted by jenninjamaica

This is a great thread! Keep them coming! Here's my worst gift: When we got engaged my mom's friend gave us the creepiest gift! She is a great lady who always gives us very generous and lovely gifts. She gave us a statue of two hands, one putting a ring on the other, like during a proposal. I get the symbolism seeing as we just got engaged, but really, the floating hands are just creepy. We've been storing it on top of a bookcase in case she comes over and wants to see it. My mom thought it was great, I don't get it. But here's a photo, what do you think??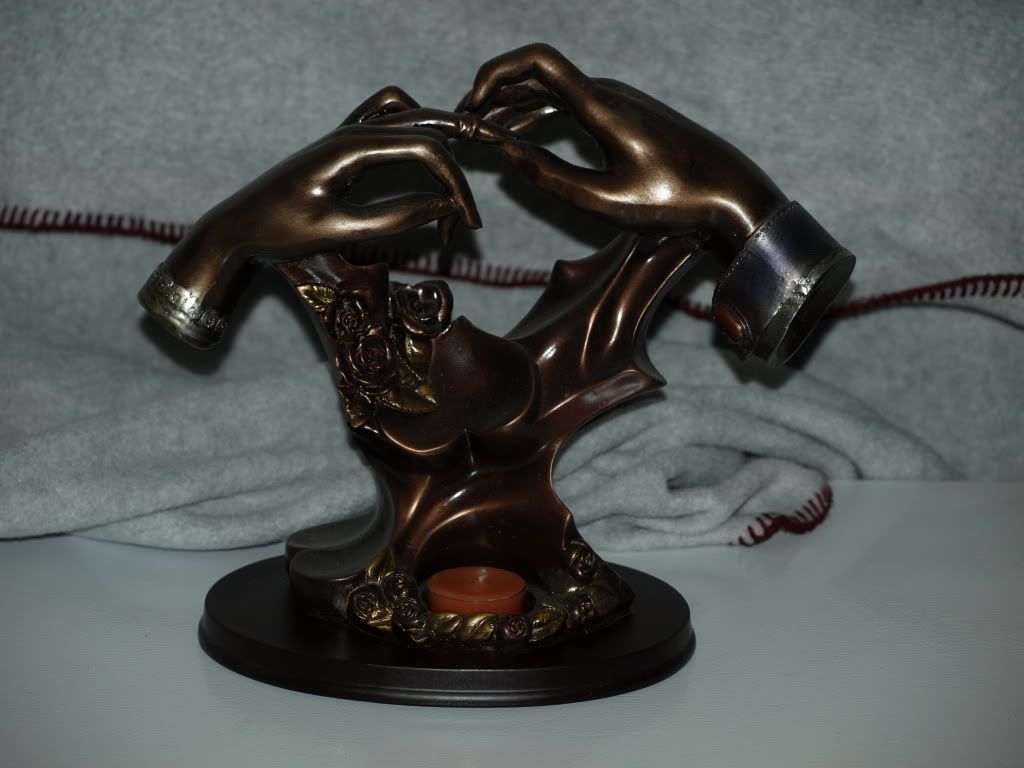 Jenn, that may be one of the oddest things I have ever seen. At least if you ever have a break-in, you have something to use as a weapon - it looks quite heavy!