Hey everyone- I've gotten probably 95% of all of my ideas on this site- so I was trying to procrastinate on grad school HW, and thought I'd pull out the stuff I've gotten so far- and take some pictures! -
I think my OOT bags are almost done- -we are doing the personalized M&M's favor bags for everyone, I'll have a schedule of wedding events, a map or the RM, the guy's cufflinks, golf balls, the girl's sample of the new Michael Kors Island perfume, and necklaces-- okay- so I'm not almost done-- so, this is my 1st planning post-- guess I'll have another one!
what you will notice- is that I can't make a freakin decision
-- I started out with my colors being turquoise and chocolate- which I LOVE. The save the dates, the invitations, the shower invitations- all correspondence has been in those colors.... the actual wedding- -will be red-- I know random-- but I couldn't decide... the colors of wedding are reds,oranges, yellows, turquoise blue and white- more tropical colors...-- so you'll see the actual invitations and OOT bag colors don't match....
The ring!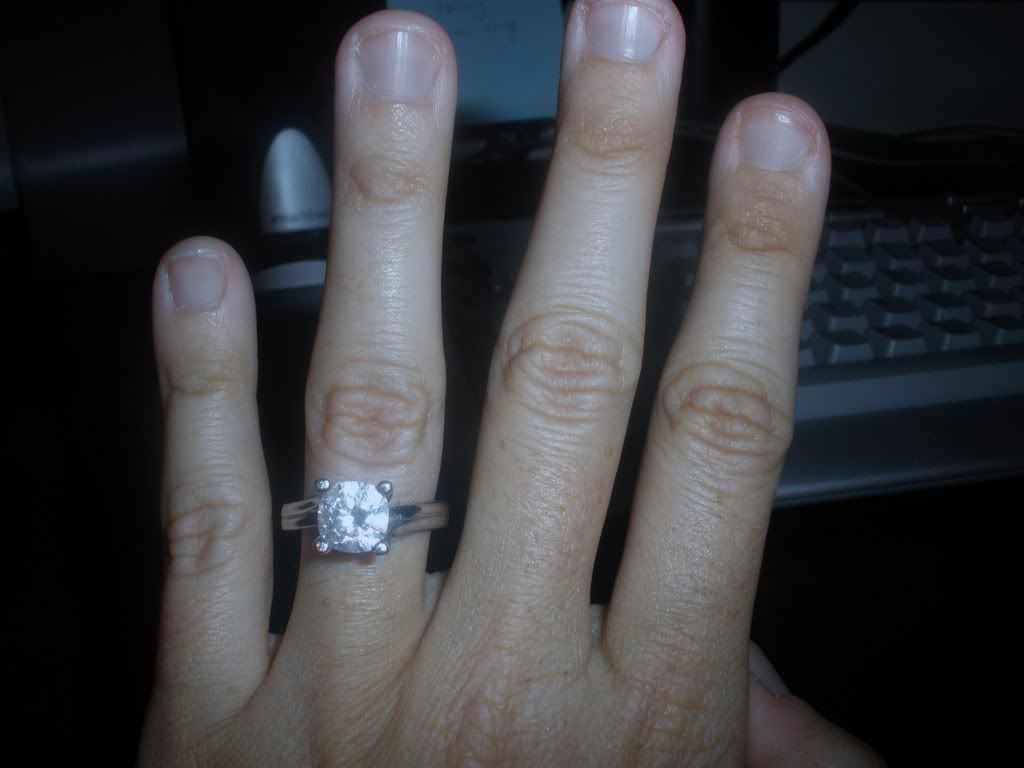 The save the date- front!
save the dates- open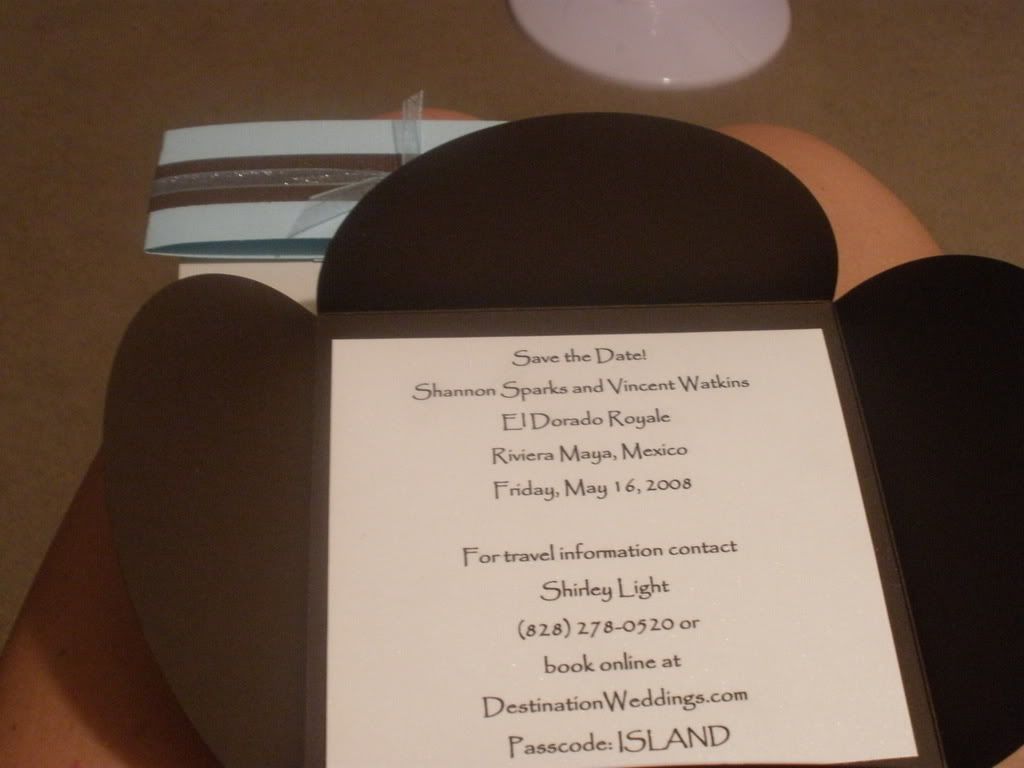 FI's band (I haven't gotten mine in yet
) and the necklace my mom suprised me with at my shower- I'll wear on wedding day...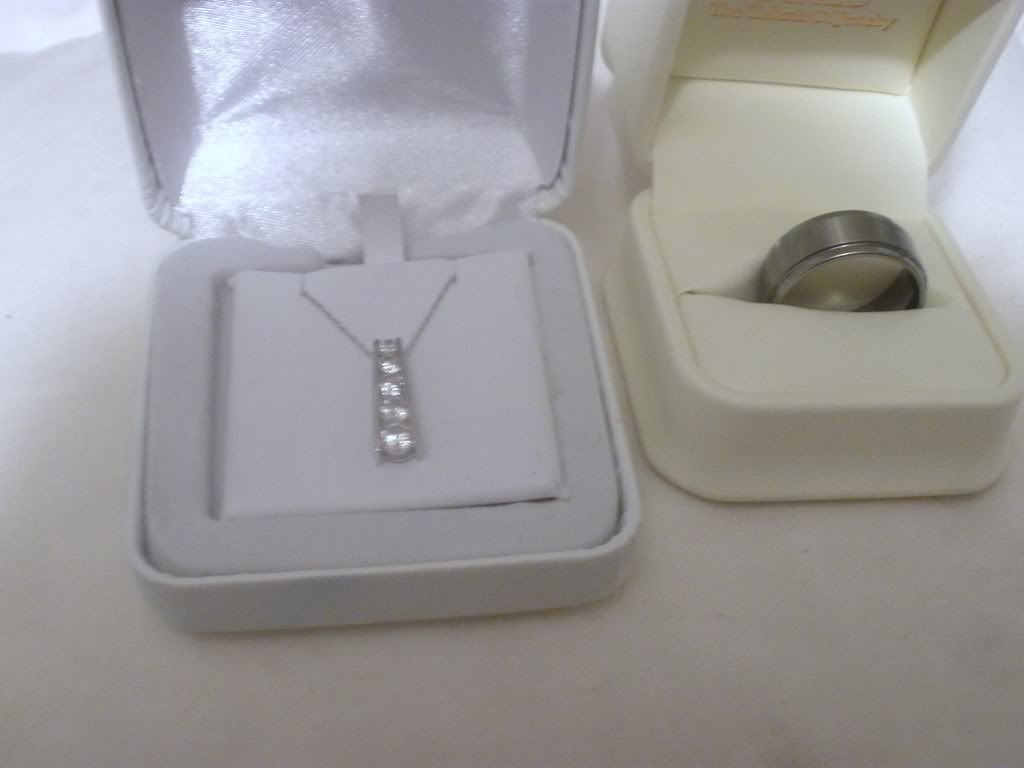 The rest of my wedding jewerly