As many of you know, I'm not having actual bridesmaids, but I'm having 8 honorary BMs. All an HBM does is get their heads superimposed on a silly picture. It was just a way to tell 8 of my friends I love them without the hassle of having BMs. Most of them can't attend the wedding anyway.
Here are the albums I just finished making. I tried to pick the silliest pictures of us: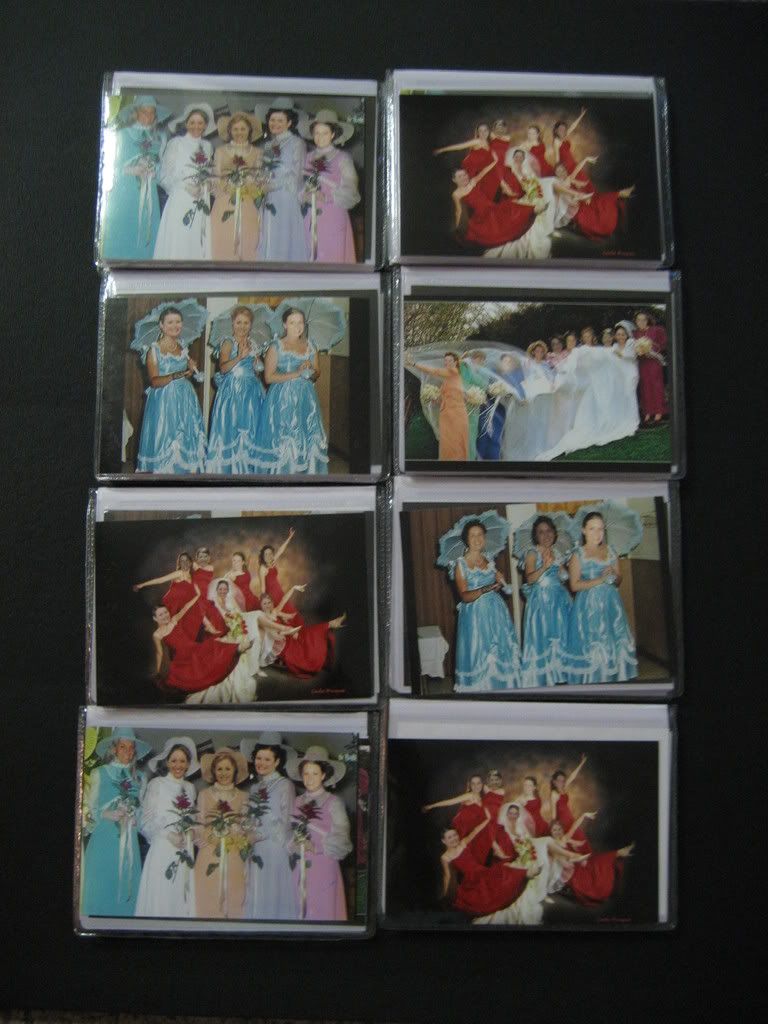 Planning details:
The plastic albums were 50 cents at AC Moore. They hold 24 pictures.
I bought 1000 prints off ebay for snapfish for $13 to keep print costs low. I had to print over 200 pictures to fill 8 of these.
Here is the thread about superimposing thier heads on pictures
http://bestdestinati...om/forum/t16614
I also bought a quote stack at AC Moore about friends. There are some quotes throughout the books. Then I typed up my own captions & taked them to a few pictures.
I can't wait to give these to 3 of my HBMs on Friday when they fly up. I still need to finish up one for a local friend so I can give them to the 2 locals friends. 2 girls will get there at the wedding & another will get hers when she drives to NC in May.