So, these are the most recent ones in the last few months. This is from a weekend trip to Austin. We went thru the state capitol, and of course, Frank had to add his "political assessment"... the Japanese tourists got a kick out of it.
Williams Clements Jr: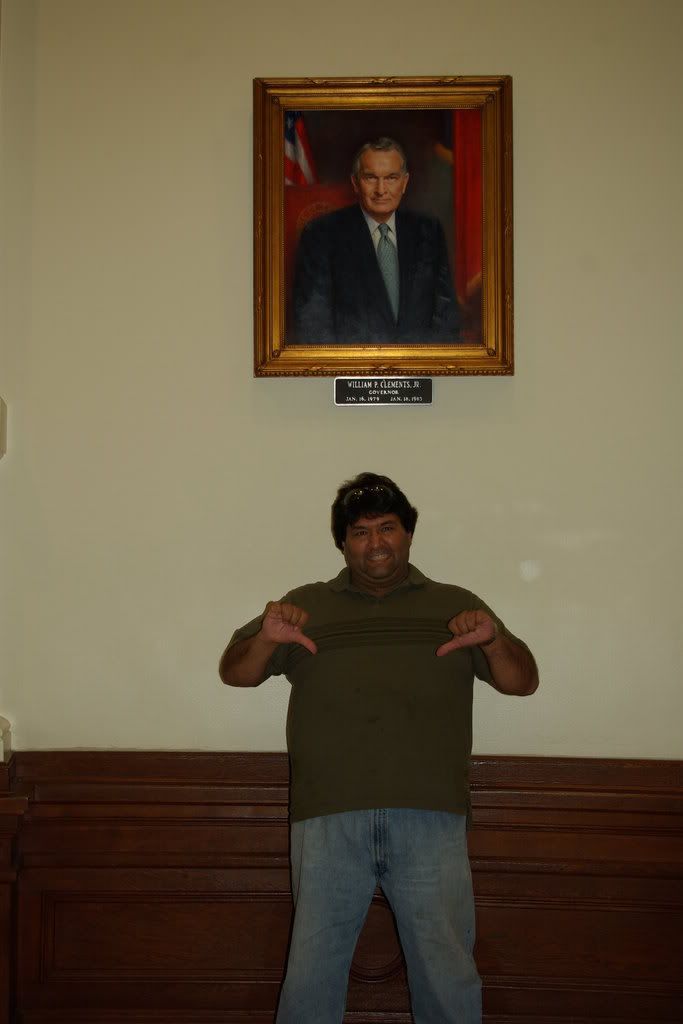 Williams Clements Jr. Jr. (no typo folks- only in TX would there be a Jr. Jr.):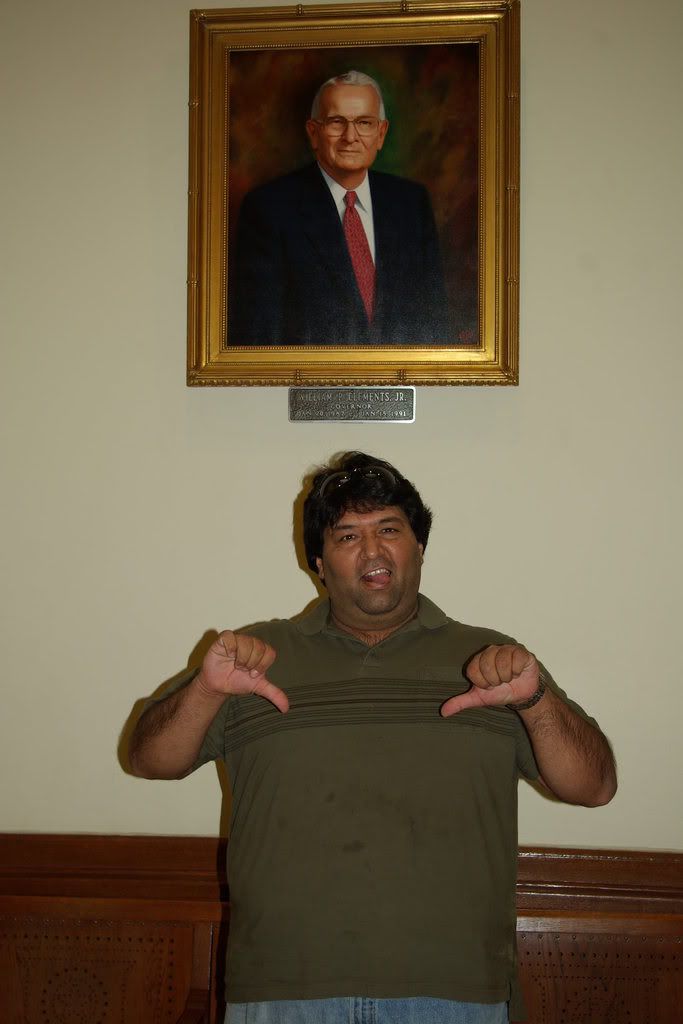 Mark White: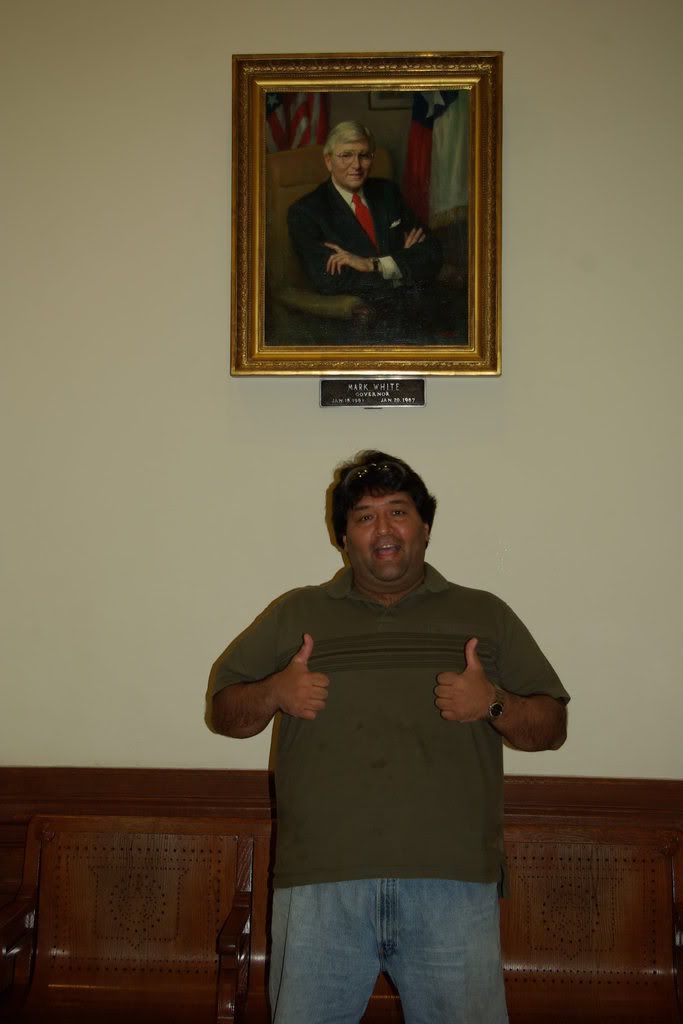 Ann Richards: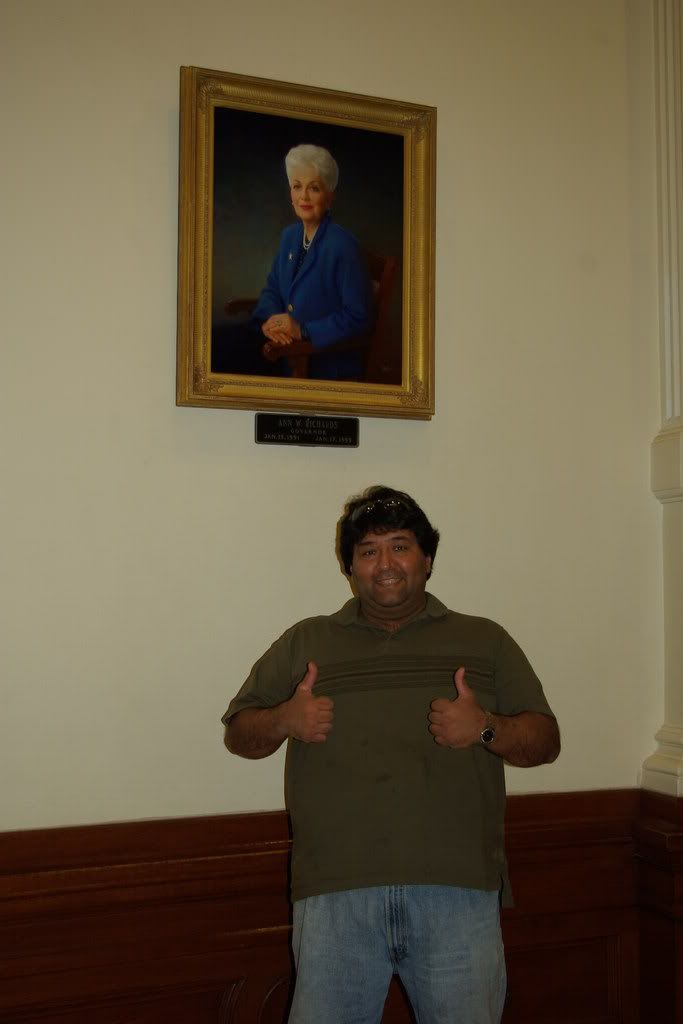 Last, the "W":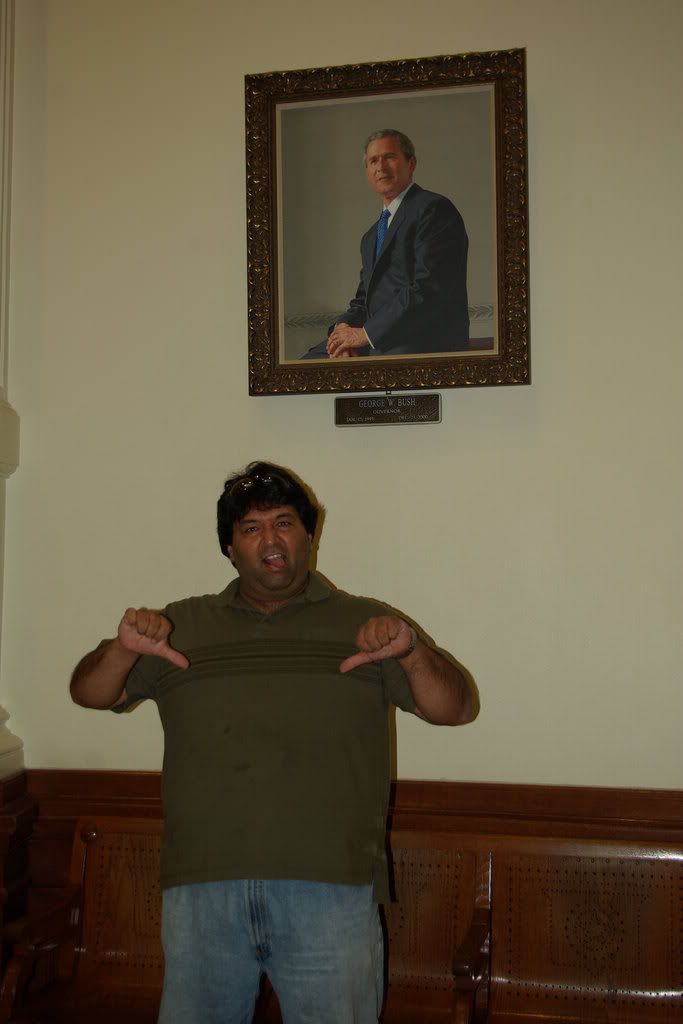 We did "the W" last because we figured we'd have to RUN from the capitol building with a lynchmob after us, considering the cult following this idiot has in texas... hehehehe... we definitely did not make some people happy with this photo opportunity.....