I'm a crazy scrapbooker as some of you know so I decided to incorporate my love for it into my wedding. Instead of a regular guestbook, I'm going to do a photo scrapbook similar to the Polaroid one but I make the pages. I'll still have a polaroid camera and all my guests will have to do is stick their pics to the page and my scrapbook page is complete! They have a large space on the bottom to write a little something. Also with each of my pages, I added a different quote about love, life, and memories.
My materials cost $20.50 although my stamps & ink pads I already had in my supplies. I bought plain metallic paper so I can decorate it however I want. All I have left to buy is the scrapbook album & the Polaroid camera.
Here's what I have so far.. *MORE TO BE ADDED AS I MAKE THEM*:
Quote: Memories are the most beautiful pictures our minds can paint, and nothing can ever erase them.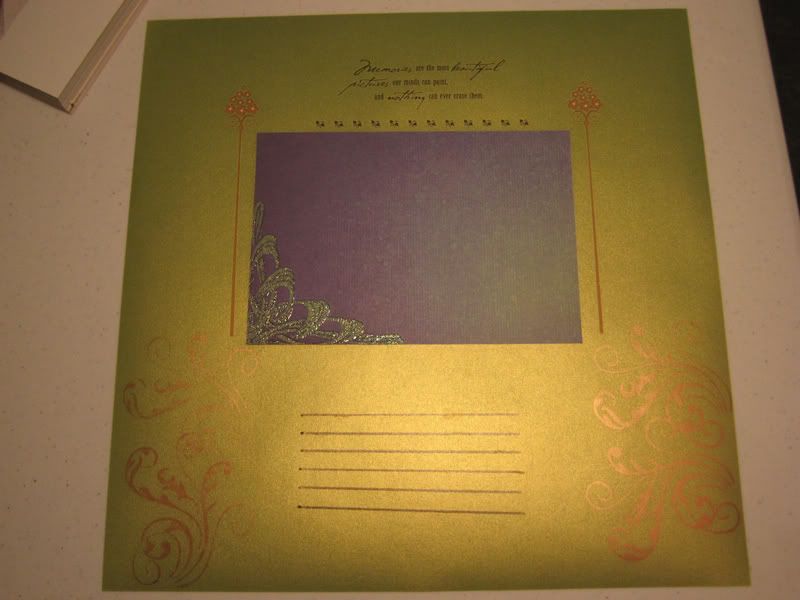 Quote: If your love were a grain of sand, mine would be a universe of beaches.