I just finished making my treasure chest box for my nephew (my ring bearer) Dante. I wanted something different and all of the shells I found weren't that nice. We're going to put sand inside the box and it'll support the wedding bands.
Here's my materials list from Michael's:
Wooden box - $4.99
Brown stain pen - $1.99
Black stain pen - $1.99
Stickers - $1.99
Alphabet stickers - $1.99
TOTAL - $
12.95
!!
My pics --
FRONT
I personalized again by putting Dante's name on it as well as my wedding date:
SIDES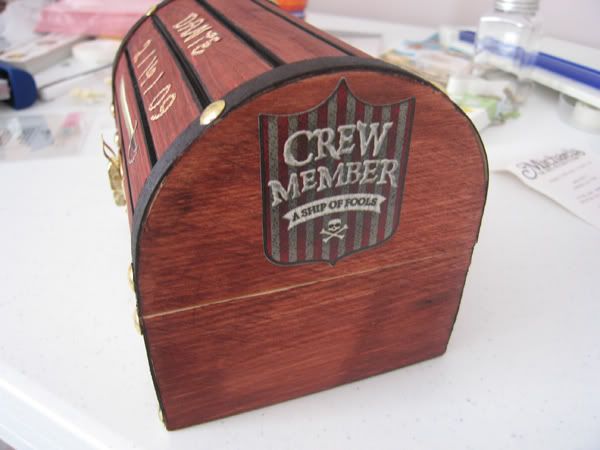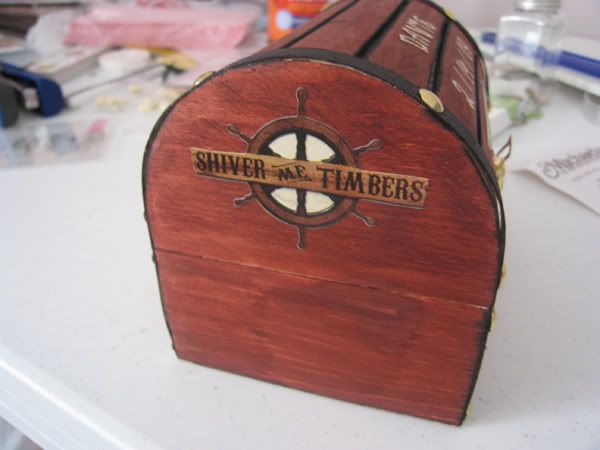 BACK: