My SIL threw me a bridal shower in Ohio at the beginning of this month and she had some cute ideas that I wanted to share. When she mailed out the shower invitations, she included a blank recipe card for people to write their favorite recipe and then bring the card to the shower. She gave me a recipe box and put all the recipes in there. Here are a couple pictures.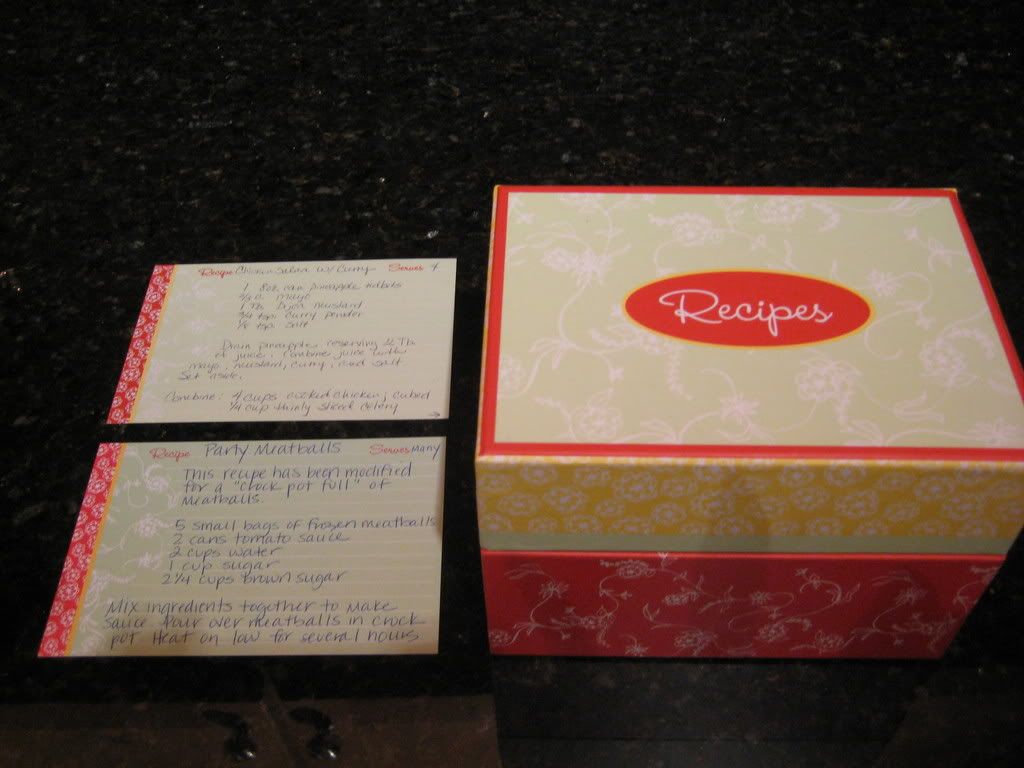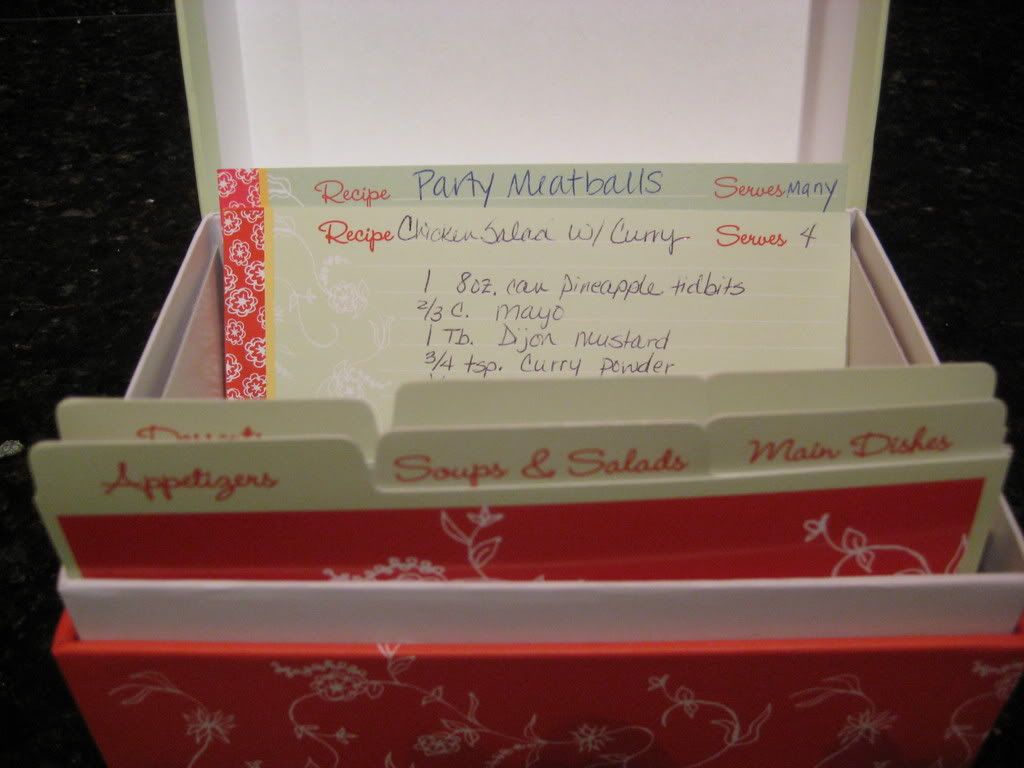 She also gave me this wedding advise book.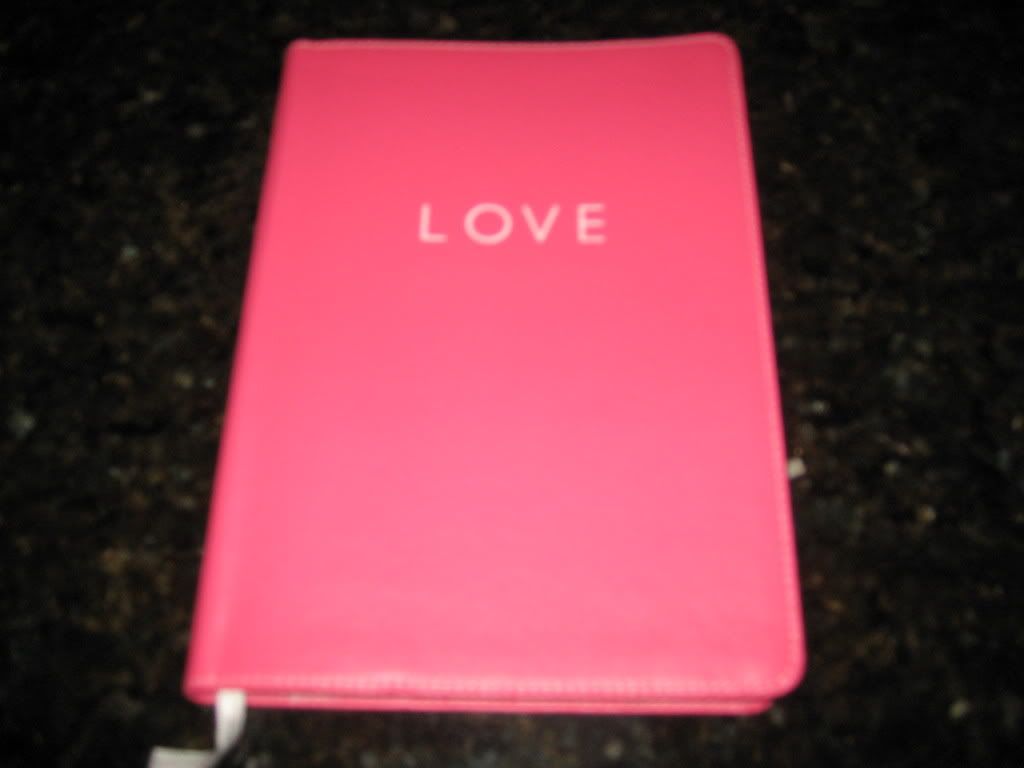 On the different pages she wrote the date, time and location of the shower. Then she added pages for menu, gifts and asked everyone to write a note to me giving me wedding advice. I really enjoyed reading what everyone wrote and it is all in one place.
Here are a couple more photos:
Sorry for the HUGE photos.