I just got home from dress shopping with my wonderful 2 younger sisters and think that we finally found our BM dresses! I have been so undecisive on this issue... this is dress #3... but I think this might be the one that sticks. We wanted something light and flowy for the beach.
Please let me know what you think! All my girls have been wonderful at letting me choose... but I sometimes feel like I can't get their honest opinion because they don't want to upset me. I 'think' they really like this one... but any experience with the dress or other thoughts would be appreciated!
Also, any thoughts on the color options would be great. My dress is diamond white and my fiance will be in a khaki suit. The GM will be in khaki pants, short-sleeve white button-up/camp style shirts with tan sandals. I am currently leaning towards the pink (my favorite color)... but love something about the jade as well.
Here's the dress on my sister (right)... sorry about the poor lighting:
And here is it on the model in the two colors....Fuschia and Jade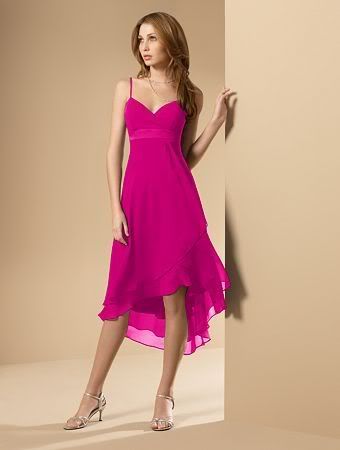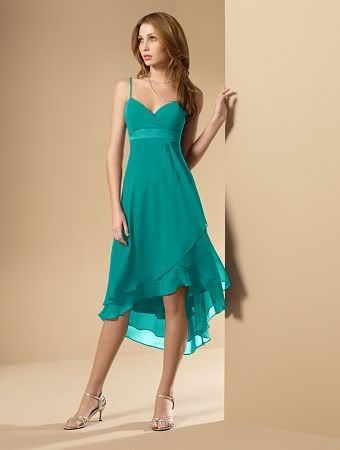 Thanks!