I'm not a fancy, pretty jewelry kind of girl, I always wear the same diamond earrings, the same silver necklace, and the same silver bracelet plus my engagement ring, nothing more, nothing less. I keep them on thru sleep and shower.
SO it surprised me when I saw this set and just had to have it! The color is perfect, the shell discs are the perfect blend of aqua and brown to match my wedding colors, plus with the shell part it's beachy!
The best part is I got them on sale at Fred Meyer, 40% off, so the total came to just under $12, TOTAL!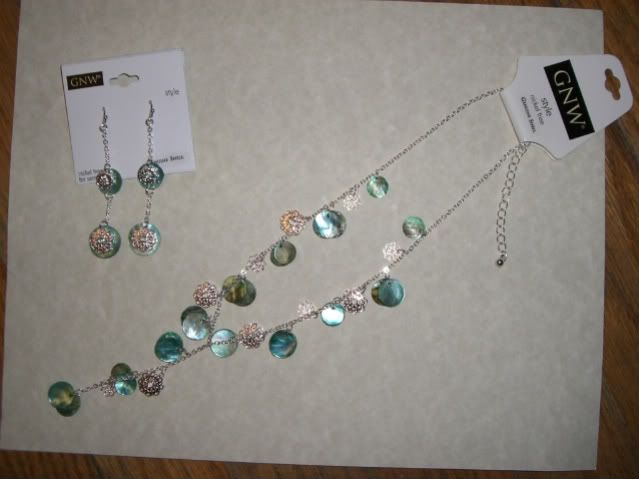 closeup: