Quote:
Originally Posted by PaulaV

That was to me! UPS was wrong!

I received my package today and I love it!

Kash got me a book called 'Frida's Fiestas':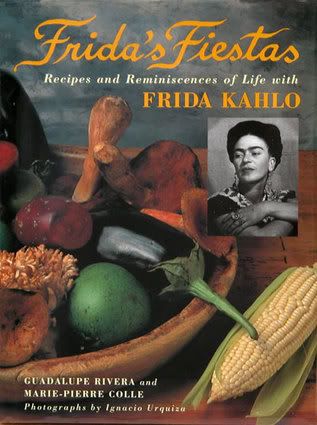 Frida Kahlo is my favourite artist. She has some weird patinings but she painted what she felt which is very hard to do.
This is a Mexican cookbook that has pictures of Frida and Diego Rivera's home and recipes of the food and feasts they had.
My mom just told me about this book this week and I thought, I have to have it!
And you didn't even know it Kash!
It's a perfect gift! Mil gracias!
I love Frida Kahlo! My kids did a project on her a few months ago and they painted self-portraits on aluminum foil! Cool gift!
Good job, everyone! Really nice gifts!!! I can't wait to get mine tomorrow!