So, FI and I have started receiving gifts. The wedding is still 5 months away and given that I just got my STDs out, the notion of thank you notes was the last thing on my mind.
That being said, I spent several hours yesterday trying to find something cute and beachy that I could use as thank you notes. I thought I'd share some of the fruits of my labor:
From Target - 50 for $15.99
Also from Target - 50 for $15.99
Third set from Target - 50 for $15.99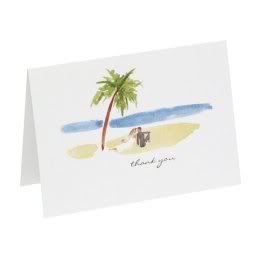 From Crane's - 10 for $15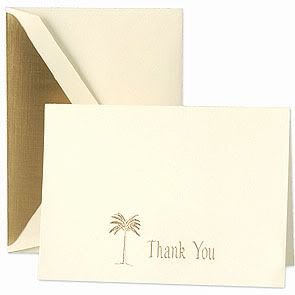 From Elegant Handmade Creations - 10 for $20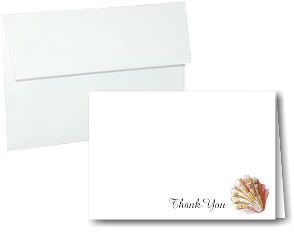 From invitationsbypaperdirect.com - 50 for $32 (these are printable)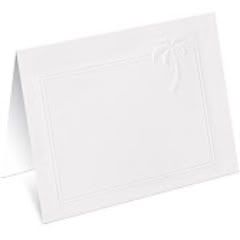 If you've found anything else, please feel free to add!