katrina i LOVE your flowers, theyre SO pretty! but i do agree with you about the hair flowers looking more like theyre for a FG than a bride.
ok i promised some pics earlier, so here you go:
jose's tie with his suit (from brooks brothers)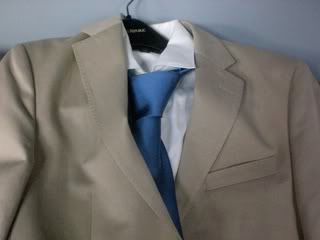 me in the turquoise target dress
here's where i need your (honest) opinion - does this dress make me look too chubby? i ordered it from jcrew for my shower this weekend and it just arrived today. not sure how i feel about it yet. i'm thick in the middle, so nothing ever looks right on me in the waist part
what do you think?