Abbie the dress looks great with your modified sweetheart! And the veil is so awesome!
Quote:
Originally Posted by cmmdee

Jorge finally ordered his linen suit from BR (Thanks for the advice, Maura)!
Now if only we could find his lost wedding band with 3 weeks to go!!!
He's going to wear it with a white shirt underneath and a red tie: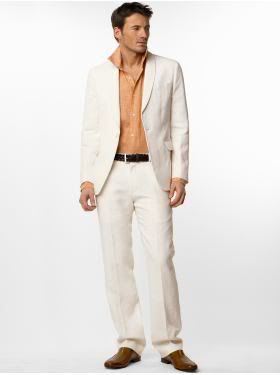 oh glad he got the suit. jose loves his. omg.... i lost my wedding band last week and i cant find it anywhere either! i am going to tear apart the house tonight to find it. we are also missing jose's cufflinks!