I took some crappy camera phone pics, but here is my dress.
I left it b/c I was not happy with the bustle, the back of the dress is too long. However the dress itself is too long.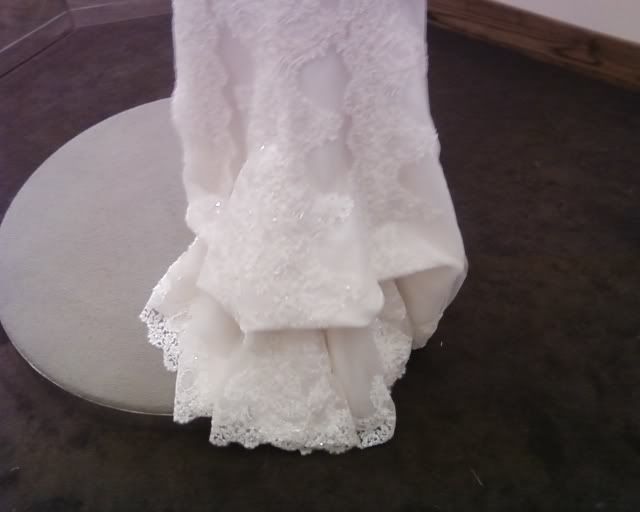 I altered the top into a slight sweetheart, exactly what I wanted!
before
after
Total look (I have no make up, hair is not done and excuse my belly button dip!)