TEAL WINS!!
Hello lovely ladies! I need your help! I have decided to let my bridesmaids choose their own style of dresses but I need to pick a color. I really don't have a preference so figured that I would open it up to the BDW and see what you all thought.
I have attempted to photoshop the pics from the dress website onto a pic of beach (notice that some are missing arms!) so you could get the full effect. Please be honest... if you think they're all ugly, don't feel bad telling me that too!!
Also, one of my bridesmaids is a red head, so keep that in mind while considering.
Thanks so much! I really appreciate your opinions.
ORANGE:
TEAL: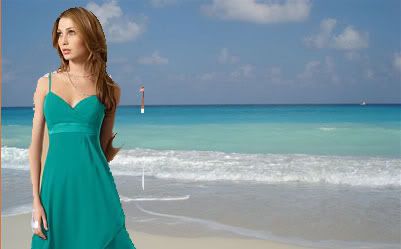 BLUE: