perfect for tiny weddings
w/ the exception of the pashminas, i really want to get rid of this stuff, so i don't even want $. you pay shipping costs and i'm cool.
still have:
-11 pashminas, cream color, still in individual bags (don't even remember what we paid for each, but will take $20 for all)
-6 6in. bottles w/ corks and boxes for message in a bottle invites.
-about 250 tiny envelopes (4.25" x 2.5") perfect for...well i don't know, but dh bought them for rsvps and we never used them.
there may be more...let me know if you want any/all of this.
gone!i have 4 of these bags- three green and turquoise, one turquoise and purple(originally from dollar tree, i believe)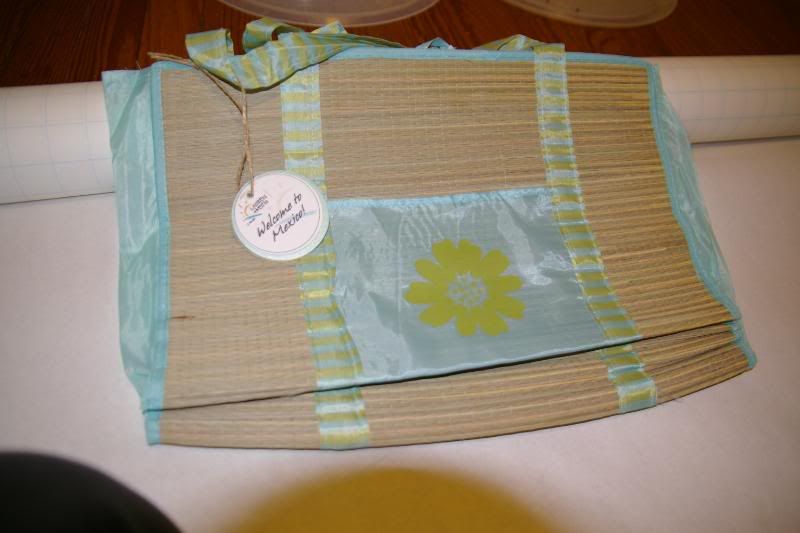 gone!-5 johnson & johnson first aid kits to go
gone!-8 of these pens:
gone!-8 of these little notepads:
gone!-3 flip flop playing cards
gone!-about 70 1 1/2 inch sand dollars (i could count, just haven't yet - there were 100 in batch, and we used one, but a few came broken)
gone!-2 boxes of immodium a-d, 72 caplets in each; expiration 9/09. both boxes new, bought on ebay and thought they were the individual packs. boxes a little crushed, as i traveled w/ them, but neither opened.
(may be gone...)-bunch of shells, cocktail umbrellas, starfish to go in and on bottle.