Ok.,...I finished my first aid kit! Thanks everyone for the great ideas!!
I printed it out on Avery Sticker Project Paper. It is sticky on the bag, so you can just press onto the first aid kits. (Which i found at Dollarama!!!)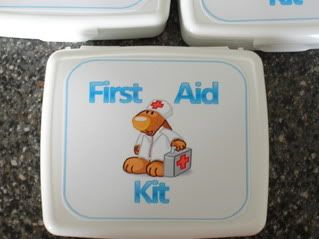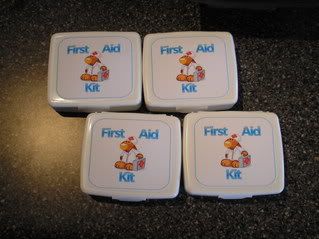 I REALLY like how these turned out. So cute!!!
Here is my powerpoint file...in case anyone wants it.